Moving Crops and the Scales of History
WARNING
You are viewing an older version of the Yalebooks website. Please visit out new website with more updated information and a better user experience: https://www.yalebooks.com
Francesca Bray, Barbara Hahn, John Bosco Lourdusamy, and Tiago Saraiva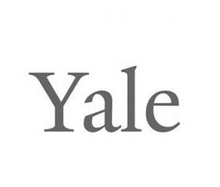 View Inside
Format:

Hardcover


Price:

$40.00
A bold redefinition of historical inquiry based on the "cropscape"—the people, creatures, technologies, ideas, and places that surround a crop
 
Human efforts to move crops from one place to another have been a key driving force in history. Crops have been on the move for millennia, from wildlands into fields, from wetlands to dry zones, from one imperial colony to another. This book is a bold but approachable attempt to redefine historical inquiry based on the "cropscape": the assemblage of people, places, creatures, technologies, and other elements that form around a crop.
 
The cropscape is a method of reconnecting the global with the local, the longue durée with microhistory, and people, plants, and places with abstract concepts such as tastes, ideas, skills, politics, and economic forces. Through investigating a range of contrasting cropscapes spanning millennia and the globe, the authors break open traditional historical structures of period, geography, and direction to glean insight into previously invisible actors and forces.
Francesca Bray is professor of anthropology at the University of Edinburgh. Barbara Hahn is professor of history at Texas Tech University. John Bosco Lourdusamy is professor of history at the Indian Institute of Technology Madras. Tiago Saraiva is professor of history at Drexel University.
"Moving Crops and the Scales of History nimbly blends analyses from a wide range of disciplines in service of a new historiographical model, the 'cropscape.' The new lines of inquiry this model opens up are refreshing and exciting."—Dominic J. Berry, University of Birmingham
"This is an important, ambitious, and timely book written by four well-regarded scholars of agrarian history, crop science and technology, and anthropogenic environments. The cropscape concept changes how we consider bodies, landscapes, and states."—Elaine Gan, coeditor of Arts of Living on a Damaged Planet
"This is a very ambitious work, bringing together an astonishing variety of well-chosen historical materials. The authors offer a critique of contemporary history that considers plants primarily as vehicles for human intentions."—Deborah Fitzgerald, author of Every Farm a Factory
"Moving Crops and the Scales of History is an interesting and provocative addition to the tools available to scholars for understanding historiography. It is an enjoyable and engaging read."—Vishala Parmasad, University of Wisconsin–Madison
"This strikingly original study offers readers a powerful new way to understand the material world. Focusing on what they call 'cropscapes,' the authors uproot conventional notions regarding space, time, movement, change, and historical agency."—Peter A. Coclanis, University of North Carolina-Chapel Hill
"Boldly traversing cultures, continents, and centuries in search of new narratives of global change, Moving Crops dazzles as a rich treasury of unexpected histories and provocative retellings. Its compendium of cropscapes, from date oases to tea plantations to marigold gardens, serves not only as a much-needed corrective but also a well-stocked toolshed for all who similarly hope to cultivate more diverse histories."—Helen Anne Curry, author of Endangered Maize: Industrial Agriculture and the Crisis of Extinction
ISBN:
9780300257250
Publication Date:
February 14, 2023
352 pages, 6 1/8 x 9 1/4
25 b/w illus.