533 Days
WARNING
You are viewing an older version of the Yalebooks website. Please visit out new website with more updated information and a better user experience: https://www.yalebooks.com
Cees Nooteboom; Translated from the Dutch by Laura Watkinson; With Photographs by Simone Sassen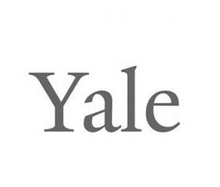 View Inside
Format:

Paper


Price:

$20.00
Also Available in:
Hardcover
The noted Dutch poet and novelist Cees Nooteboom reflects on the life of the mind through a reexamination of books, music, art, travel, and gardening

"Nooteboom's real subject is the one that's defined his career—mainly, the persistent strangeness of existence and its refusal to be fully resolved by religion, philosophy, or science. . . . His journal . . . can seem like a medieval bestiary, a nature chronicle with the vividness of a dream."—Danny Heitman, Wall Street Journal

"Laura Watkinson's deft English translation never reads like one."—Michael Dirda, Washington Post

Though a tireless explorer of distant cultures, Cees Nooteboom has been returning for more than forty years to the Spanish island of Menorca. It is in his house on this "island of the wind," with a study full of books and a garden taken over by cacti and many insects, that the 533 days of writing take place. The result is neither a diary nor a set of movements of the soul organized by dates but rather a "book of days," with Nooteboom's observations about what is immediately around him, his love for Menorca, and his thoughts on the world, on life and death, on literature and oblivion. Every impression opens windows onto vast horizons: The Divine Comedy and the books it generated, Borges's contempt for Gombrowicz, the death of David Bowie, the endless flight of the Voyagers, the repetition of history as tragedy but never as farce. Nooteboom resists the noise of current events yet he must return to them several times, skeptically contemplating the threat of a disintegrating Europe. Reading 533 Days is like having a conversation with an extraordinary mind.
Cees Nooteboom is a poet, novelist, and travel writer who has received numerous prestigious awards, including the Pegasus Prize and the Aristeion Prize. Laura Watkinson is an award-winning translator of Dutch, Italian, and German who has translated several works by Nooteboom, including Venice: The Lion, the City and the Water. Both Nooteboom and Watkinson live in Amsterdam.
"Nooteboom's real subject is the one that's defined his career—mainly, the persistent strangeness of existence and its refusal to be fully resolved by religion, philosophy, or science. . . . His journal, which extends beyond his cactus garden to record encounters with owls and geckos, donkeys and spiders, moths and tortoises, can seem like a medieval bestiary, a nature chronicle with the vividness of a dream."—Danny Heitman, Wall Street Journal
"[Nooteboom] merits Nobel Prize consideration. . . . In 533 Days the Dutch writer describes his daily routines on the Spanish island of Menorca. There, following Candide's advice, he cultivates his garden . . . and reflects on life and literature. Laura Watkinson's deft English translation never reads like one."—Michael Dirda, Washington Post
"Cees Nooteboom's [volume] is a lyrical, meditative 'book of days' inspired by the house and garden he has lovingly tended over decades on the island of Menorca, with excursions to the snowbound German village where he spends the winter months. . . . [A] bejewelled prose mosaic of plants, creatures, books, and memories."—Boyd Tonkin, Financial Times
"Nooteboom's long, multi-clause sentences, elegantly translated by Laura Watkinson, can span light-years. . . . [A] humane, insightful, and deeply cultured book."—Nat Segnit, Times Literary Supplement
"Intent, even relentless, rhythmic observation . . . that is fundamentally poetic. . . . [In] 533 Days . . . as rendered by Laura Watkinson (and elegantly brought out by Yale University Press's Margellos World Republic of Letters), from its first sentences the texture of Nooteboom's distinctive sensibility is carried into English translation. . . . Alternately heady and acerbic . . . thoughtful perspectives and gorgeous verbal music. . .. [R]ich and beautiful . . . with episodes of illumination stumbled upon as though by coincidence."—Mary Maxwell, On the Seawall
"Remarkable. . . . [Nooteboom] revels in and reveals the limits of subjectivity."—David L. Ulin, 4Columns
"Charming and enjoyable."—M. A. Orthofer, Complete Review
ISBN:
9780300271089
Publication Date:
April 18, 2023
224 pages, 5 1/2 x 8 1/2

---
Sales Restrictions: For sale in the United States, its territories and dependencies, and the Philippine Islands only