Discovered Lands, Invented Pasts
WARNING
You are viewing an older version of the Yalebooks website. Please visit out new website with more updated information and a better user experience: https://www.yalebooks.com
Transforming Visions of the American West
Jules David Prown, Nancy K. k Anderson, William Cronon, Brian W. Dippie, Martha A. Sandweiss, Susan Prendergast Schoelwer, and Howard R. Lamar

Read this book online via the A&AePortal, our art and architectural history eBook platform. To learn more about how to access this book, please contact us.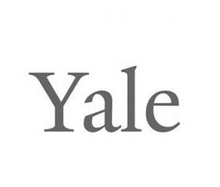 View Inside
Format:

Cloth


Price:

$50.00
Also Available in:
Paper
Out of Print
A common theme of western American art—from the depictions of Indians by early explorers to the monumental landscapes of Albert Bierstadt to the vibrant images of Georgia O'Keeffe—is the transformation of the land through European-American exploration and resettlement. In this handsome book, leading authorities look at western American art of the past three centuries, reevaluating it from the perspectives of history, art history, and American studies.
Jules David Prown begins the book by discussing the need for interdisciplinary approaches to broaden the study of western American art. Nancy K. Anderson then calls for a reconsideration of western art as art rather than documentation and for the adoption of new methods to probe its aesthetic, historical, political, and cultural complexities. William Cronon explores what an environmental historian might learn from American landscape art, concluding that each image must be read as a multilayered view intertwining past, present, and future within a larger context of progress and expansionism. Examining representations of American Indians, Brian W. Dippie finds that early works pictured them caught in a process of dramatic change while later artists showed them frozen outside of time: when the frontier ended, western art made nostalgia its defining characteristic. Martha A. Sandweiss argues that the ways in which views of the American west and its peoples reached nineteenth-century audiences—through large edition prints, book illustrations, or theatrical exhibitions—significantly affected both the images and the meanings attached to them Susan Prendergast Schoelwer challenges popular perceptions of the frontier as a womanless domain, discovering abundant pictures of Native American women in the art of the western fur trade. Howard R. Lamar concludes by discussing the changing perceptions of western artists and inhabitants of their region's landscape in the twentieth century.
Publication of this book will coincide with and exhibition organized by the Yale University Art Gallery and the Gilcrease Museum in Tulsa, Oklahoma, opening at the Buffalo Bill Historical Center in Cody, Wyoming.


Co-published with Yale University Art Gallery
Jules David Prown is the Paul Mellon Professor of the History of Art at Yale University. Nancy K. Anderson is assistant curator of American and British painting at the National Gallery of Art. William Cronon is professor of history at Yale University. Brian W. Dippie is professor of history at the University of Victoria, British Columbia. Martha A. Sandweiss is director of the Mead Art Museum, Amherst College. Susan Prendergast Schoelwer is project coordinator, American Arts Office, Yale University Art Gallery. Howard R. Lamar is Sterling Professor of American History at Yale University.
"A succinct and salient examination of select themes in the art of the American west and provides an intellectual, cultural, and historical framework for further study of this subject. . . . An eloquent and sustained introduction to significant themes in the evolution of the art of the American West."—Phillip Drennon Thomas, History: Reviews of New Books
"Contributors from the fields of history, art history, and American studies examine significant western artists of the last three centuries. Three themes emerge: discovery, erasure, and invention. The book achieves the goal declared in its subtitle by revealing a transforming vision of the West created by Euro-American artists."—Library Journal
"Eight distinguished authorities have written scholarly essays depicting the history of Western American art for the past three centuries. Each fascinating contribution serves as an introduction to and definitive treatment of the subject covered. This is thus not just another beautifully illustrated and well-documented cocktail table book, but rather a gorgeous and informative volume to be dipped into and treasured for many years to come."—Virginia Quarterly Review
"By demonstrating more fully the mechanics of cultural invention and erasure in the fresh encounter with the West, Discovered Lands, Invented Pasts will be a useful teaching text—synthetic, readable, and well illustrated."—Angela Miller, Journal of American History
"Well designed, attractively illustrated. . . . Because of the provocative essays and beautiful reproductions of many of the best-known art works relating to the American West, the book is a "must" reading for all students of American art. It should help to dispel, if not eradicate, the notion that "cowboy art" is not worthy of our attention."—Louis Leonard Tucker, History Reviews of New Books
"Beautifully illustrated. . . . Myriads of intriguing ideas."—Robert V. Hine, Pacific Historical Review

"Students of Western American literature and culture will value this collection of essays . . . for the insights they provide in what is now a major field of study; others may simply value the book for its great beauty of execution."—Nineteenth-Century Literature
"It is as much intellectual history as art history, inspired by a refreshing revisionism that puts to flight notions of Anglo-American superiority and triumphalism. . . . This handsome volume is a treat for the eye and the imagination."—L. G. Moses, Southwestern Historical Quarterly

ISBN:
9780300057225
Publication Date:
May 27, 1992
Publishing Partner:
Co-published with Yale University Art Gallery
256 pages, 8 x 10
75 b/w + 36 color illus.