The Age of Guilt
WARNING
You are viewing an older version of the Yalebooks website. Please visit out new website with more updated information and a better user experience: https://www.yalebooks.com
The Super-Ego in the Online World
Mark Edmundson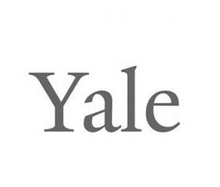 View Inside
Format:

Hardcover


Price:

$26.00
How Freud's concept of the super-ego can help us to understand the harsh cultural climate of the digital age
 
Cancellation, scapegoating, raving on Twitter. How did the Internet, which began as a place for open thought and exchange, become a forum for cruelty and judgment? Can a whole culture become mentally ill? How do we understand and respond to this problem?
 
Mark Edmundson views contemporary culture and discourse through Freud's concept of the super-ego, the moralistic and frequently irrational inner judge. The poet William Blake was attuned to this "dark pressure of self-condemnation," and Nietzsche knew its power as well. One way to mitigate (temporarily) the self-judgment of the super-ego is to aim it outward instead, judging and even punishing others for supposed infractions. Naturally these targets fight back, resulting in a cascade of bitterness and even hatred. Edmundson traces the destructive passion of the super-ego on politics, race, gender, class, education, and more, drawing on psychological studies, classroom experience, and the work of Adam Phillips and Slavoj Žižek. Edmundson proposes ways to manage the super-ego and even to transform it into an affirmative power.
 
In The Age of Guilt, Edmundson renews the promise of Freudian theory as he explores our unique social moment with psychological insight, humanity, and erudition.
Mark Edmundson is University Professor of Humanities at the University of Virginia. He is the author of numerous works of cultural criticism, including fourteen books. He lives in Batesville, VA.
"In this timely, persuasive, and utterly compelling new book, Edmundson reveals the ingenious subtlety of self-sabotage. The sheer wit and good humour of Edmundson's writing make this a unique and indispensable work of cultural criticism."—Adam Phillips, author of The Cure for Psychoanalysis and On Getting Better
"Reading The Age of Guilt saved me years on the couch and made this cultural-political moment of super-ego warriors and their enthralled supplicants far more comprehensible. The urge to punish and be punished becomes the key to most human mysteries and miseries in this scandalously well-written and perversely funny intercession."—Laura Kipnis, author of Love in the Time of Contagion: A Diagnosis
"The Age of Guilt is exactly the book we need right now. Mark Edmundson explains how the superego, that huge roadblock to happiness, keeps getting bigger and more punishing in the internet age—and he even suggests some ways to make ourselves happier and less superego-driven. Whether or not you're familiar with Freud, you will benefit from Edmundson's sage advice."—David Mikics, author of Stanley Kubrick: American Filmmaker
ISBN:
9780300265811
Publication Date:
April 25, 2023
192 pages, 5 1/2 x 8 1/2