Crassus
WARNING
You are viewing an older version of the Yalebooks website. Please visit out new website with more updated information and a better user experience: https://www.yalebooks.com
Peter Stothard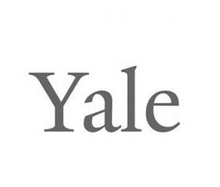 View Inside
Format:

Hardcover


Price:

$26.00
The story of Rome's richest man, who died a humiliating desert death in search of military glory
 
"A perfectly paced biography."—Tom Holland, Times Literary Supplement
 
Marcus Licinius Crassus (115–53 BCE) was a modern man in an ancient world, a pioneer disrupter of finance and politics, and the richest man of the last years of the Roman republic. Without his catastrophic ambition, this trailblazing tycoon might have quietly entered history as Rome's first modern political financier. Instead, Crassus and his son led an army on an unprovoked campaign against Parthia into what are now the borderlands of Turkey, Syria, and Iraq, losing a battle at Carrhae which scarred Roman minds for generations.
 
After Crassus was killed, historians told many stories of his demise. Some said that his open mouth, shriveled by desert air, had been filled with molten gold as testament to his lifetime of greed. His story, skillfully told by Peter Stothard, poses both immediate and lasting questions about the intertwining of money, ambition, and power.
Peter Stothard is an author, journalist, and critic. He is a former editor of The Times of London and of the Times Literary Supplement. His latest book is The Last Assassin: The Hunt for the Killers of Julius Caesar.
"It is a remarkable and fascinating story and Stothard has done his subject proud."—Roger Alton, Daily Mail
"Brings Crassus to life (and death) adeptly. . . . Stothard tells the story of this campaign vividly and skilfully."—Patrick Kidd, The Times
"The pages of this short book turn quickly. The Parthian campaign, in particular, is narrated with a gripping verve and brio. . . . One of the strengths of Stothard's writing is that he shows rather than tells: anecdote is preferred to adjectives."—Christopher White, Daily Telegraph
"A perfectly paced biography: one that provides a novel perspective on a period of Roman history that, although often narrated, can always bear another retelling."—Tom Holland, Times Literary Supplement
"Crassus until now has not been the subject of a popular biography. For the many fans of this period of Roman history, Stothard offers a fascinating story, both well told and well worth the telling."—Anthony Spawforth, Literary Review
"[Stothard] manages to bring us Crassus's life and times in amazing detail. There's barely a wasted line in the book. . . . Every sentence hits where it needs to, and the book comes together beautifully. . . . A gem."—Gil Roth on The Virtual Memories Show
"Peter Stothard is a master of modern writing about ancient Rome. Here he cleverly explores the life of one of the most puzzling and elusive 'big men' in the history of Rome, and why it matters."—Mary Beard
"An obscenely wealthy oligarch seeks new prestige by invading a neighbouring country whose resilience he doesn't appreciate—and meets with catastrophe. This is a superb life of an ancient Roman whose experiences horrifically echo our own time."—Andrew Roberts, author of Churchill: Walking with Destiny
"In this short volume of 158 pages, Stothard gives just about enough background for those unversed in Roman history to follow the tale. But his aim is not to paint a picture of SPQR. It is to focus on a man who will be barely known to most readers. And also worryingly familiar. That he has done — and done well."—Stefan Wagstyl, Financial Times
ISBN:
9780300256604
Publication Date:
November 15, 2022
184 pages, 5 1/2 x 8 1/2
1 map