Ramesses the Great
WARNING
You are viewing an older version of the Yalebooks website. Please visit out new website with more updated information and a better user experience: https://www.yalebooks.com
Toby Wilkinson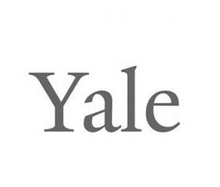 View Inside
Format:

Hardcover


Price:

$26.00
The life, dramatic reign, and enduring legacy of the pharaoh Ramesses the Great, with lessons for the present, from internationally acclaimed Egyptologist Toby Wilkinson
 
Ramesses II ruled the Nile Valley and the wider Egyptian empire from 1279 to 1213 B.C., one of the longest reigns in pharaonic history. He was a cultural innovator, a relentless self-promoter, and an astute diplomat—the peace treaty signed after the Battle of Kadesh was the first in recorded history. He outbuilt every other Egyptian pharaoh, leaving behind the temples of Abu Simbel; the great hypostyle hall of Karnak; the tomb for his wife Nefertari; and his own memorial, the Ramesseum.
 
His reputation eclipsed that of all other pharaohs as well: he was decried in the Bible as a despot, famed in literature as Ozymandias, and lauded by early antiquarians as the Younger Memnon. His rule coincided with the peak of ancient Egypt's power and prosperity, the New Kingdom (1539–1069 B.C.).
 
In this authoritative biography, Toby Wilkinson considers Ramesses' preoccupations and preferences, uncovering the methods and motivations of a megalomaniac ruler, with lessons for our own time.
Toby Wilkinson is a prizewinning Egyptologist and the author of Tutankhamun's Trumpet: Ancient Egypt in 100 Objects from the Boy King's Tomb, A World Beneath the Sands: The Golden Age of Egyptology, and the New York Times best seller The Rise and Fall of Ancient Egypt. He lives in Suffolk, UK.
"In this brilliantly engaging and sympathetic portrait, Toby Wilkinson has harnessed all his investigative and story-telling power to unveil the mystery of the man who became the only Pharaoh in over twenty-six centuries to be given the title 'Great.' In Toby's hands, Ramesses—despite his unique title—feels like a character we all know only too well from the past and the present."—Michael Scott, author of Ancient Worlds: An Epic History of East and West
"To include so much about an amazingly larger-than-life personality within such a small space is a remarkable achievement. A marvel of concise and accurate biography."—John Coleman Darnell, coauthor of Egypt's Golden Couple: When Akhenaten and Nefertiti Were Gods on Earth
ISBN:
9780300256659
Publication Date:
May 16, 2023
240 pages, 5 1/2 x 8 1/2
9 b/w illus.