Manufacturing Consensus
WARNING
You are viewing an older version of the Yalebooks website. Please visit out new website with more updated information and a better user experience: https://www.yalebooks.com
Understanding Propaganda in the Era of Automation and Anonymity
Samuel Woolley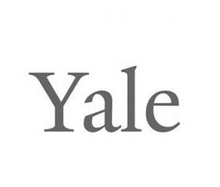 View Inside
Format:

Hardcover


Price:

$38.00
An in-depth exploration of social media and emergent technology that details the inner workings of modern propaganda
 
Until recently, propaganda was a top-down, elite-only system of communication control used largely by state actors. Samuel Woolley argues that social media has democratized today's propaganda, allowing nearly anyone to launch a fairly sophisticated, computationally enhanced influence campaign. Woolley shows how social media, with its anonymity and capacity for automation, allows a wide variety of groups to build the illusion of popularity through computational tools (such as bots) and human-driven efforts (such as sockpuppets—real people assuming false identities online—and partisan influencers). They use these technologies and strategies to create a bandwagon effect by bringing the content into parallel discussions with other legitimate users, or to mold discontent for political purposes.
 
Drawing on eight years of original international ethnographic research among the people who build, combat, and experience these propaganda campaigns, Woolley presents an extensive view of the evolution of computational propaganda, offers a glimpse into the future, and suggests pragmatic responses for policy makers, academics, technologists, and others.
Samuel Woolley is assistant professor of journalism and media, program director of the Propaganda Research Lab, and Knight Faculty Fellow at the Center for Media Engagement at the University of Texas at Austin. He is the author of The Reality Game: How the Next Wave of Technology Will Break the Truth.
"A century ago, Walter Lippmann recognized that 'manufacture of consent' is a new art in the practice of democracy. By now an outgrowth, 'manufacturing consensus' has become a science, a way to 'leverage computational propaganda to spin information flows over social media.' We are introduced here to a dazzling array of systems of manufacturing consensus in the digital communication age, with an astonishing variety of actors—and ominous implications."—Noam Chomsky, Massachusetts Institute of Technology
"This timely, well-written, and impactful book reintroduces the term propaganda to readers in a relatable and contemporary way. It is exceptionally modern in its approach, and places the term propaganda at center stage of any conversation on politics, democracy, and technology."—Zizi Papacharissi, University of Illinois Chicago
"I always turn to Samuel Woolley's work in order to understand computational propaganda. This lucid, eye-opening book illuminates the many (sometimes sinister) ways that bot-based influence campaigns operate in the digital world."—Meredith Broussard, author of More Than a Glitch: Confronting Race, Gender, and Ability Bias in Tech
"This book is for anyone wanting to understand the complex landscape of online propaganda, including the role of states, algorithmic tools, and social media companies."—Kate Crawford, author of Atlas of AI
"A thoughtful and often humorous primer on computational propaganda, drawing from cases that crisscross continents. If you want to learn about the intersection of politics and the internet, start here."—Emerson Brooking, coauthor of Likewar: The Weaponization of Social Media
"Samuel Woolley is the Sherlock Holmes of the dark side of the digital world, uncovering the murky practices of online manipulation and deception which so distort our lives."—Peter Pomerantsev, author of This Is Not Propaganda: Adventures in the War Against Reality
"In Manufacturing Consensus, [Samuel Woolley] illuminates the topic of social media propaganda by analyzing the profoundly human and the transformatively technological dynamics at play. He presents a rich tableau of people, places, and insights that invite us in to take a peek at the phenomenon of online influence strategies through his uniquely wide aperture."—Yasmin Green, Jigsaw (Google)
ISBN:
9780300251234
Publication Date:
January 31, 2023
232 pages, 5 1/2 x 8 1/2