The Healer's Power
WARNING
You are viewing an older version of the Yalebooks website. Please visit out new website with more updated information and a better user experience: https://www.yalebooks.com
Howard Brody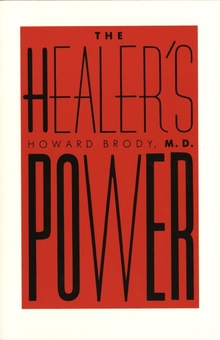 View Inside
Format:

Paper


Price:

$34.00
Also Available in:
Cloth
Although the physician's use and misuse of power have been discussed in the social sciences and in literature, they have never been explored in medical ethics until now. In this book, Dr. Howard Brody argues that the central task is not to reduce the physician's power, as others have suggested, but to develop guidelines for its use, so that the doctor shares with the patient both information and the responsibility for deciding on appropriate treatment.
Dr. Brody first reviews literary works dealing with medical power, from Dostoevsky's "The Grand Inquisitor" to stories by William Carlos Williams, Vonda McIntyre, and Richard Selzer. These works, he shows, reveal the healers' ambivalence over their own powers and patients' fears of the abuse of power. Dr. Brody then points out important but neglected ethical issues that emerge from an analysis of power, such as the tension between care of individual patients and the pressures of the doctor's workload; the rescue fantasy that impels some physicians to extraordinary lengths to save a life; and the economic system, which rewards surgeons and other specialists more than it does physicians who spend time talking with patients about their problems. He also shows how the perspective of shared power can shed new light on standard topics in medical ethics—from informed consent and confidentiality to resource allocation and cost containment.
Howard Brody, M.D., is professor of family practice, medical humanities, and philosophy, and director of the Center for Ethics and Humanities in the Life Sciences at Michigan State University. He is also the author of Stories of Sickness.
"I believe Brody understands power correctly because of his strength as a clinician and as an ethicist. His thesis is insightful, perceptive, accurate, and well-reasoned."—Ronald B. Miller, M.D., University of California, Irvine
"I find Brody's book fascinating. Surely, the concept of power is of critical importance in medical ethics. It is time that someone provide the serious, systematic examination of it that Brody offers. Brody is one of a very small group of physicians doing serious work in medical ethics. It is delightful to receive his newest contribution. His extensive use of literary material makes the chapters both novel and enjoyable reading."—Robert M. Veatch
"Compelling."—Daniel P. Sulmasy, O.F.M., M.D., Academic Medicine
"Physician Brody . . . offers new perspective on and fresh insights into medical ethics. Arguing that the central ethical problem in medicine is the responsible use of power, Brody draws on literary examples as well as the literature of medical ethics. . . . Erudite yet accessible: an excellent springboard for discussion of a compelling subject."—Kirkus Reviews
"Some years ago, Brody, a physician with both clinical and academic obligations, began wondering why the concept of power so seldom entered into discussions of medical ethics. . . . This solidly written and documented book is Brody's closely reasoned, thought-provoking analysis of that concept. . . . An excellent text for—besides all levels of medical education—law discussion groups and individuals interested in the modern role of medicine."—Booklist
"A book with an intellectual energy, literate style, and sturdy originality . . . We could not wish for a wiser guide than this book."—Michael Loudon, Lancet (North American Edition)
"Important book. . . . The range of issues covered includes care versus work, informed consent, substituted judgment, and the physician's income. This is a well written and thoroughly researched book. Medical practitioners, theoreticians, and others interested in medicine can expect to find a wealth of information and good philosophical analysis. Highest recommendation for both public and academic libraries at all levels."—Choice
"An important ethical text in which the physician's power is examined, not in terms of curtailing the oft abused power that physicians possess but to develop guidelines for its use, in particular the sharing of power and responsibility with the patient. The author ranges far and wide in a book of considerable importance for future relationships between practitioner and patient and the health care delivery system overall. Scholarly and readable."—Journal of the Institute of Health Education
"Marked by clarity and forcefulness of expression. Brody insists on facing the full consequences of power and its use for both good and ill. This book should be of great value to ethical philosophers and physicians alike."—David Lethbridge, Ph.D., Psychoanalytic Books: A Quarterly Journal of Reviews
"Brody's book brims with evidence in support of his argument that viewing the doctor-patient relationship through the lens of power will yield fresh insight into that relationship."—Ronald A. Carson, University of Texas Medical Branch at Galveston, Literature and Medicine
"Powerful and often densely written, this book [will] form a major contribution to the debate about the pattern of health care in the USA."—Stephen Lock, Medical History
"[A] searching and lucid analysis of medical power. . . . It is imaginative, provocative, and daring in its juxtaposition of social science and ethics. Above all, it is rich in clinical experience and imbued with a deep humanism."—Alastair V. Campbell, Medical Humanities Review
"This is the best ethical examination of family medicine that I have seen. [Brody's] discussion of informed consent as the result of a conversation between physician and patient is important. . . . This book is essential for anyone who is directly involved in teaching medical ethics. It will also be important to those concerned about the ethical consequences of the important changes currently under way in American medicine."—Martin Urberg, The Journal of Family Practice

ISBN:
9780300057836
Publication Date:
July 28, 1993
324 pages, 6 1/8 x 9 1/4