A Portrait of the Brain
WARNING
You are viewing an older version of the Yalebooks website. Please visit out new website with more updated information and a better user experience: https://www.yalebooks.com
Adam Zeman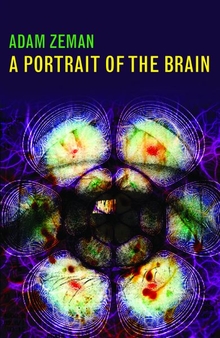 View Inside
Format:

Paper


Price:

$20.00
Also Available in:
Cloth
Bizarre, perplexing, and moving cases of brain disorder, told by a neurologist with an extraordinary gift for storytelling

In this compelling book, neurologist Adam Zeman tells the stories of patients with a variety of neurological disorders, some familiar (epilepsy, chronic fatigue, stroke, memory loss) and others relatively mysterious (narcolepsy, chronic déjà vu, compulsive fidgeting, Creutzfeldt-Jakob disease). Chapter by chapter, the author  reveals the various levels of the brain, from the atom to the mind, and explores what happens when workings at each level go awry. Zeman requires of his readers no special knowledge of medicine or science, yet he takes us to the very frontiers of current scientific knowledge and elucidates the workings of the brain in astonishing detail.
The book weaves together fascinating case histories, clear accounts of concepts and discoveries in neuroscience, and an intimate view of the suspense, excitement, fun, and angst that color a neurologist's days. Zeman also considers what the brain's behavior and misbehavior can tell us about the human self as physical system, living creature, and conscious mind. In a final chapter he reflects on the place of the mind in nature. On every page Zeman both entertains and informs, and readers will find themselves pondering the enigmas of brain and mind long after closing the covers of this thought-provoking volume.
Adam Zeman is professor of cognitive and behavioral neurology, Peninsula Medical School, Peninsula College of Medicine and Dentistry. He is the author of Consciousness: A User's Guide, published by Yale University Press. He lives in Exeter, UK.
"A delightful book, brightly written and often engaging. The quirky and often heart-rending stories will delight anyone who enjoys exploring the furthest fringes of the human mind." - Dr Susan Blackmore, author of Conversations on Consciousness
"This book is timely. . . . A huge breath of fresh air."—Professor M.R. Trimble, National Hospital for Neurology & Neurosurgery, London
"In this elegant book, Adam Zeman reveals in dramatic form the major problem for twenty-first-century neuroscience: to explain how subjective experience can arise from a collection of atoms, molecules and nerves." - Chris Frith, Professor in Neuropsychology at UCL and author of Making up the Mind
"How does the brain work? Not an easy question to answer. By using the stories of patients and their afflictions, neurologist Adam Zeman does a wonderful job of telling us quite a lot about this puzzling topic. This is a fascinating and enjoyable book." - Joseph LeDoux, Professor of Neuroscience and Psychology, New York University, author of The Emotional Brain and Synaptic Self
"In this accessible, erudite and wise book Adam Zeman moves effortlessly from the narrative and personal to the scientific and empirical. He writes with passion of his fascination for the subject, together with the sheer excitement of making a diagnosis. This book is inspiring; give it to any student with an inclination towards neuroscience and they ought to be hooked." - Jonathan Cole, author of Still Lives: Narratives of Spinal Cord Injury
"Adam Zeman's latest book on the brain is a masterpiece. He has taken a wonderfully original approach to this, the most extraordinary object in the Universe. The wit, wisdom and encyclopaedic knowledge of an exceptional neurologist and neuroscientist is combined with the erudition of a man steeped in a multitude of cultures... The human brain is very lucky to have such a human being as its spokesman." - Professor Raymond Tallis, author of Knowing the Animal: A Philosophical Inquiry into Knowledge and Truth
"In this book Adam Zeman has (re)placed the human brain in the person, and placed the person in the wider context of human society and culture. Drawing the case studies from his clinic, Zeman brings his own voice and experience to a subject made famous by Oliver Sacks, and makes it his own." - Rita Carter, author of Consciousness
"Brilliantly conceived and masterfully executed, Zeman's Portrait of the Brain is a spellbinding read." - Dan Zahavi, author of Husserl's Phenomenology
"An elegant, step-by-step, state-of-the-art guide to the most important thing in the Universe" - Professor John Carey, emeritus Merton Professor of English Literature and author of What Good Are the Arts?
"Zeman gives us a brilliant tour through the brain, the history of science, and the personal stories and professional diagnoses of his patients.  It's a tour de force, a wonderful introduction to the brain with a welcome human dimension that makes the science very real." - Shaun Gallagher, author of How the Body Shapes the Mind
"I loved this book - a brilliant idea beautifully realised. It's a wonderful excursion into the life of the mind, a journey from atoms to selfhood through some remarkable neurological case studies. Zeman is a fine, empathic writer, adept at conveying the human as well as the scientific dimensions of disease. It's one of those rare books that just brims with generosity of spirit." - Paul Broks, Plymouth University, author of Into the Silent Land
"Lucid, conversational. . . . Zeman steps us through the brain's inner workings, starting with the most fundamental element—the atom—and, by chapter, guiding us from there . . . to the psyche and then even to the anatomy of the soul."—Tina Hesman Saey, Science News
"This is enjoyable reading for anyone with an interest in the brain, regardless of level or background of neuroscientific knowledge/training. . . . Recommended."—Choice
"Neuroscientists, neurologists, psychiatrists and general readers should all enjoy and benefit from reading this comprehensive yet succinct book, as Zeman shows how interest in a clinical condition can lead to science, human experience—and fine literature."—Lewis P. Rowland, The Dana Foundation
"A fascinating read for anyone and does not require the reader to have any special medical or neurological training. . . . This book could well serve as a complementary text for undergraduate and graduate courses or just a fascinating read for anyone with an interest in brain function. The relevance of this book cuts across disciplines and provides insights and explanations for many brain functions and neurological conditions."—Robert Perna, PsycCRITIQUES
"This book is, in short, a remarkable achievement. . . . Neurology has found a fine advocate."—The Lancet
"A fascinating tale about what we do know about the brain, and what happens when it goes wrong. . . . [Zeman] comes across as a lucid explainer of scientific complexity, but also as a humane medical practitioner."—Clive Cookson, Financial Times Magazine
Selected as a 2008 Best Seller in Medicine by Library Journal
ISBN:
9780300158311
Publication Date:
September 8, 2009
256 pages, 6 x 9
16 b/w illus.