A Murderous Midsummer
WARNING
You are viewing an older version of the Yalebooks website. Please visit out new website with more updated information and a better user experience: https://www.yalebooks.com
The Western Rising of 1549
Mark Stoyle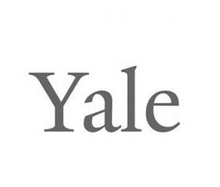 View Inside
Format:

Hardcover


Price:

$65.00
The fascinating story of the so-called "Prayer Book Rebellion" of 1549 which saw the people of Devon and Cornwall rise up against the Crown
 
The Western Rising of 1549 was the most catastrophic event to occur in Devon and Cornwall between the Black Death and the Civil War. Beginning as an argument between two men and their vicar, the rebellion led to a siege of Exeter, savage battles with Crown forces, and the deaths of 4,000 local men and women. It represents the most determined attempt by ordinary English people to halt the religious reformation of the Tudor period.
 
Mark Stoyle tells the story of the so-called "Prayer Book Rebellion" in full. Correcting the accepted narrative in a number of places, Stoyle shows that the government in London saw the rebels as a real threat. He demonstrates the importance of regional identity and emphasizes that religion was at the heart of the uprising. This definitive account brings to life the stories of the thousands of men and women who acted to defend their faith almost five hundred years ago.
Mark Stoyle is professor of early modern history at the University of Southampton. An expert on Tudor and Stuart Britain, he is the author of seven books, including Soldiers and Strangers and The Black Legend of Prince Rupert's Dog.
'A Murderous Midsummer tells the gripping story of the ill-fated rising in 1549 of the people of Devon and Cornwall against the English government of Edward VI. Full of new insights, the book is beautifully written with great clarity and sensitivity and an unrivalled grasp of the source material. Carrying the reader along with consummate scholarship, terrific storytelling, and an unerring feel for the lives of the people of the past, this book is a real triumph.'—Michael Wood, author of The Story of England
 
'It almost happened. In the summer of 1549, as this book's gripping and authoritative account proves, a spontaneous rising in Devon and Cornwall came much closer than we have imagined to bringing the whole English Reformation to an abrupt end – and 4000 of them paid for the effort with their lives. Now at last, in Mark Stoyle's book, they have a fitting scholarly memorial.'—Alec Ryrie, author of Protestants: The Radicals Who Made the Modern World
 
'A fresh and detailed retelling of the Western Rising of 1549, when the people of Cornwall - the little land beyond England - joined forces with the religious traditionalists of neighbouring Devon to resist the newly imposed Prayer Book. Over many years, Professor Mark Stoyle has made the history of early modern Cornwall and Devon his own, and this book, with its sparkling prose and telling insights, adds further to his brilliant repertoire.'—Professor Philip Payton, University of Exeter and Flinders University
 
"Comprehensive in its command of the evidence, judicious in interpretation and salted with a controlled sympathy for place and people, A Murderous Midsummer offers a compelling re-interpretation of the Western Rising of 1549. A rising in defence of traditional religion, its bloody repression, whose ferocity Stoyle skilfully recovers, registered the serious threat it posed to mid-Tudor church and government."—John Walter, University of Essex
"A riveting new account of the Western Rising of 1549. Combining empirical rigour and high narrative powers, Mark Stoyle stylishly recasts our understanding of an episode that has too often been written off as doomed to failure from the start. On the contrary, he shows how close the Cornish and Devonshire rebels came to subverting the Reformation and turning the Tudor world upside down."—Alexandra Walsham, author of The Reformation of the Landscape
"Stoyle, a professor of history at Southampton University, has pieced together the story of the Western Rising with skill and verve. Richly detailed, authoritative and compelling. A Murderous Midsummer is sure to become the definitive account."—Mathew Lyons, The Times
ISBN:
9780300266320
Publication Date:
September 27, 2022
384 pages, 6 1/8 x 9 1/4
16 b/w illus. + 7 maps