The Seven Measures of the World
WARNING
You are viewing an older version of the Yalebooks website. Please visit out new website with more updated information and a better user experience: https://www.yalebooks.com
Piero Martin; Translated from the Italian by Gregory Conti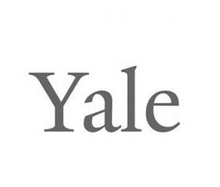 View Inside
Format:

Hardcover


Price:

$28.00
The fascinating stories behind the essential seven units of measurement that allow us to understand the physical world
 
From the beginning of history, measurement has been interwoven into the human experience, shaping our understanding of nature, personal relationships, and the supernatural. We measure the world to know our past, comprehend the present, and plan the future.
 
Renowned physicist Piero Martin explores how scientific knowledge is built around seven key pillars of measurement: the meter for length; the second for time; the kilogram for mass; the kelvin for temperature; the ampere for electricity; the mole for quantity of substance; and the candela for luminous intensity. Martin examines the history and function of these units and illustrates their applications in rich vignettes on topics ranging from quarks and black holes to coffee and beer. He delves into not only the all-important numbers but also anecdotes that underline each unit's special quality. At the same time, he explains how each unit contributes to important aspects of science, from classical physics to quantum mechanics, from relativity to chemistry, from cosmology to elementary particle physics, and from medicine to modern technology. Martin eloquently shows how the entire universe can be measured and understood using just a few units.
Piero Martin is professor of experimental physics at the University of Padua and a science writer. He carries out research on thermonuclear fusion and is chief physicist of the international DTT fusion experiment. He lives in Venice, Italy. Gregory Conti has translated over twenty-five books of fiction, nonfiction, and poetry. He lives in Perugia, Italy.
"Piero Martin's delightful book interleaves the science of seven units of measurement with the human stories of their development. Each vignette is a delicious morsel — I ate them all in one sitting."—Steven Cowley, Director of the Princeton Plasma Physics Laboratory
 
"Seven Measures is a magnificent book that is both enjoyable and important. With each page turned, I learned something I did not know."—Joseph Mazur, author of The Clock Mirage: Our Myth of Measured Time
 
ISBN:
9780300266276
Publication Date:
June 27, 2023
224 pages, 5 1/2 x 8 1/2
65 b/w illus.