Painting the Word
WARNING
You are viewing an older version of the Yalebooks website. Please visit out new website with more updated information and a better user experience: https://www.yalebooks.com
Christian Pictures and Their Meanings
John Drury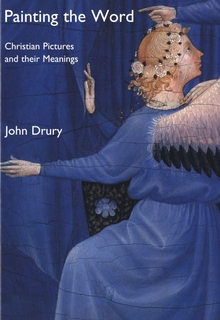 View Inside
Format:

Paper


Price:

$25.00
Also Available in:
Cloth
Christianity is another country, says John Drury, and we need to familiarize ourselves with it in order to understand the universal meaning of its art. In this beautifully written book, Drury, an Anglican priest and theologian, looks at religious paintings through the ages and presents them to us in a fresh way—as works filled with passion, stories, and meaning. They become the poetry of such eternal human concerns as birth, death, sacrifice, love, and moral goodness and failure.

Drury points out the religious meanings in paintings that range from works by Piero della Francesca to those by Velazquez. In each case he views the whole picture—its composition, color, drawing, figures, and even architecture—and shows how it creates a religious image that addresses the spectator as a spiritual human being. Drury also provides a historical context for the works, comparing our perception with the perceptions of, for example, the medieval monarch or the Renaissance merchant who first commissioned the work. He examines how these pictures are able to speak to audiences across time and space, and in the process he allows us to respond to them at a more imaginative, empathetic level.
John Drury is Dean of Christ Church, Oxford.





"An informative, inspiring book, the reading of which will make your next visit to your local museum of fine arts a more rewarding experience—visually, emotionally and spiritually. . . . Drury's volume is a fine, rewarding companion to these works of art, recommended to those who are seeking to expand their knowledge of and appreciation for Christianity's artistic heritage."—Franco Mormando, America
"A fascinating book—well worth the money—which is a must for any fan of this genre, or those wishing to take their art-appreciation further."—Karen Mortimore, Antiques Magazine
"The great religious paintings of Christendom exploited the common knowledge of Christian symbolism to 'speak' meaningfully to their largely illiterate audiences. Drury reacquaints us with the paintings' symbolic language and their overarching message of divine love."—Booklist
"This is fascinating, religiously revivifying, and just plain revealing art history, cleanly, intelligently, and yes, reverently written."—Booklist (Starred Review)
"If any written words might persuade such Christians—and others—to also look beyond words, then John Drury's illustrated Painting the Word: Christian Pictures and their Meanings is a strong candidate for that task. Drury makes a compelling case for the need to learn how to engage the Christian art of the past, and, in so doing, succeeds in captivating the attention of the reader/viewer as he leads us deeper into the images he illustrates and discusses. . . . [Drury's] observation of the subtlest of nuances within a painting—as well as his mastery of language fitting to the description of visual perception—manifests an acute visual sensitivity such as one might associate with a nineteenth-century writer such as John Ruskin. By combining such visual acuity with his theological knowledge, Drury goes a long way toward fulfilling his ideal of developing a form of criticism that combines Romantic sensitivity with Enlightenment precision."—E. John Walford, Books & Culture
"This survey of links between Christian worship and painting provides a fine analysis of how Christian painting convey their message. Plenty of examples from Christian paintings from all eras accompany insights which began with the dean author's sermons on the topic. The result will interest any concerned with Christian images."—Bookwatch
"With a highly descriptive approach rich in history and iconography, the author, a thoughtful and enthusiastic scholar, treats whole paintings not just symbols, and employs a prose that always remains subsidiary to the pictures themselves. A well-written, informative, and beautifully illustrated work that should be part of every collection."—Choice
"An ambitious book that is magnificently successful. In its lavishly illustrated pages, Drury . . . combines commentary that is both artistic criticism and devotional appreciation, and both of a high order. . . . The price is modest for a book of this quality, which suggests itself as a gift and as a companion to keep and return to again and again."—First Things
"This is an unusual and elegant book, both in the fine reproductions of the subject artwork and also in the segments of pictures that are enlarged for closer examination. In his stimulating comments, Drury sees things in many of the pictures that I confess I would scarcely have noticed. . . . The reader may not always see what Drury sees or agree with his commentaries, but he/she will be enriched by the encounter provided here."—Journal of the International Society of Bible Collectors

"Drury offers a guidebook of sorts to help the contemporary reader decipher the messages conveyed in Christian art. . . . This well-written art history and art appreciation is a delight to read. Highly recommended for larger public libraries or any art history collection."—Library Journal (Starred Review)
"Renaissance art aficionados will want Painting the Word: Christian Pictures and their Meanings as their gallery companions. . . . [Drury] comments on more than 150 color illustrations, elucidating the worldview to be found in the tilt of an eyebrow or placement of a candle. . . . Drury's examples enable easy extrapolation."—Publishers Weekly
"A book that is a delight to the eye. . . . This book would fit a course on spiritual practices or religion and art."—Religious Studies Review
"A modern meditation by an established theologian on a series of images, mostly in the National Gallery, London. John Drury works his way through images . . . giving a thoughtful and thought-provoking comment upon them. He uses the images as a starting point for a theological discussion."—Vivien Northcote, The Art Book
"Through sensitive analysis of the structure and detail of religious paintings, Drury gives us permission to imagine the spiritual dimension that is their inspiration."—The Very Reverend Dr John Shepherd, Dean of Perth, Western Australia, The Times (Books of the Year)
Named by the American Library Association (ALA) Booklist as one of the top 10 books in Religion published between August 1999 and August 2000

Selected by Choice as an outstanding academic title for 2000
ISBN:
9780300092943
Publication Date:
February 8, 2002
220 pages, 6 3/4 x 9 1/2
30 b/w + 70 color illus.