The World of the Swahili
WARNING
You are viewing an older version of the Yalebooks website. Please visit out new website with more updated information and a better user experience: https://www.yalebooks.com
An African Mercantile Civilization
John Middleton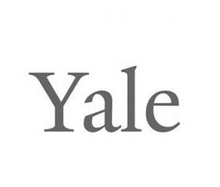 View Inside
Format:

Cloth


Price:

$40.00
Also Available in:
Paper
Out of Print
The Swahili of East Africa have a long and distinctive history as a literate, Muslim, urban, and mercantile society. In this book a leading Africanist presents the first full-length anthropological account of the Swahili and offers an original analysis of their little-understood and unusual culture.
Swahili towns, some urban with elegant stone buildings and others more rural with palm-leaf-matting houses, are spread along the thousand-mile East African coast. Because each local community is culturally different from its neighbors, previous historians and anthropologists have viewed the Swahili as a series of isolated and 'detribalized' groups. John Middleton argues, on the contrary, that beneath the cultural variation is a single structure, that of a well-defined and complex trading society that has shown little change through the ages. Drawing on his own field research and on earlier writings on the Swahili, Middleton describes this centuries-old mercantile culture—its local and descent groupings, marriage patterns, religion, and values. He traces the history of their colonized past as subjects to Arabs, Portuguese, British, and others and shows that, although their economic and political role has continually been a subordinate one, their sense of their unique identity enables them to persist as an ongoing civilization.
"This book is clearly destined to be the book on the Swahili for many years. It is a brilliant synthesis of what is known, and it presents considerable new data. No other book remotely equals this one in the breadth of the account, sensitivity and acuity of analysis, and general sensibility."—T. O. Beidelman
"An exemplary study of this socially and historically complex ethnic group. . . .In this erudite monograph, the author blends the existing literature with his own richly detailed field research . . . to provide elegantly integrated portraits of these people from the past to the present. . . . The result of this intellectual journey is an example of the best social anthropology has to offer in the analysis of other social systems. Both the academic discipline and, even more important, the Swahili people have been well served by the author's able and respectful contribution to our understanding of their lifestyle and world view. In effect, these people have been represented by the ethnographer they would have hoped for if given the opportunity to choose one."—William Arens, Journal of Developing Areas
"Middleton's formidable abilities are harnessed to provide the long missing, but actively needed comprehensive overview of the culture of the Swahili people as it is found in the communities scattered from Somalia to Mozambique. . . . a book of rare value. It will richly repay all those who read it and significantly advances African ethnography."—Marc J. Swartz, M A N (London)
"The World of the Swahili is . . . not only a serious synthesis of the history of the Swahili, but also a fascinating and convincing analysis of the manner in which Swahili culture has evolved and survived throughout the ages. . . . The richness of [Middleton's] sources and the very sensitive manner in which he uses them, his style of writing and the interdisciplinary approach to the study of the Swahili makes this book one of the best contributions to our understanding of the history of East Africa."—Owen J. M. Kalinga, South African Historical Journal
"A good, enjoyable, thoughtful, and well-written book. It has a wealth of detail and at the same time a persuasive synthesis."—Derek Nurse, American Historical Review

ISBN:
9780300052190
Publication Date:
June 24, 1992
266 pages, 6 1/8 x 9 1/4
13 b/w illus.