Making the Imperial Nation
WARNING
You are viewing an older version of the Yalebooks website. Please visit out new website with more updated information and a better user experience: https://www.yalebooks.com
Colonization, Politics, and English Identity, 1660-1700
Gabriel Glickman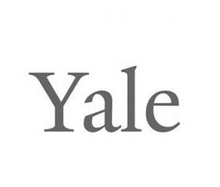 View Inside
Format:

Hardcover


Price:

$40.00
How did the creation of an overseas empire change politics in England itself?

After 1660, English governments aimed to convert scattered overseas dominions into a coordinated territorial power base. Stuart monarchs encouraged schemes for expansion in America, Africa, and Asia, tightened control over existing territories, and endorsed systems of slave labor to boost colonial prosperity. But English power was precarious, and colonial designs were subject to regular defeats and failed experimentation. Recovering from recent Civil Wars at home, England itself was shaken by unrest and upheaval through the later seventeenth century. Colonial policies emerged from a kingdom riven with inner tensions, which it exported to enclaves overseas.
 
Gabriel Glickman reinstates the colonies within the domestic history of Restoration England. He shows how the pursuit of empire raised moral and ideological controversies that divided political opinion and unsettled many received ideas of English national identity. Overseas ambitions disrupted bonds in Europe and cast new questions about English relations with Scotland and Ireland. Vigorous debates were provoked by contact with non-Christian peoples and by changes brought to cultural tastes and consumer habits at home. England was becoming an imperial nation before it had acquired a secure territorial empire. The pressures of colonization exerted a decisive influence over the wars, revolutions, and party conflicts that destabilized the later Stuart kingdom.
Gabriel Glickman is a university lecturer in early modern British history and a fellow of Fitzwilliam College at the University of Cambridge. He is the author of The English Catholic Community, 1688–1745: Politics, Culture and Ideology.
"This very well-researched book reconnects the British empire with domestic political, economic and religious culture, successfully showing how Britons were entranced but also divided by colonial possibilities."—Mark Knights, author of Trust and Distrust
"With wide-ranging archival research and a scope that spans the Atlantic, Gabriel Glickman shows with unprecedented detail and sophistication how empire and nation made each other."—Matthew Kruer, University of Chicago
"This is an impressive study. Deeply researched, wide-ranging and elegantly written, Glickman's exploration of how the growth of empire shaped domestic politics transforms our understanding of the period. A must-read."—Tim Harris, Brown University
"A masterful analysis of the complex interplay between domestic and foreign affairs, of the thorny issues with which contemporaries grappled, and of the profoundly divisive nature of an embryonic empire."—Jason Peacey, University College London
"Gabriel Glickman's beautifully written and deeply researched book revolutionizes the way we must think about English history and the history of all its overseas possessions."—Steve Pincus, University of Chicago
ISBN:
9780300255065
Publication Date:
January 31, 2023
416 pages, 6 1/8 x 9 1/4
1 b/w illus.