The Zong
WARNING
You are viewing an older version of the Yalebooks website. Please visit out new website with more updated information and a better user experience: https://www.yalebooks.com
A Massacre, the Law and the End of Slavery
James Walvin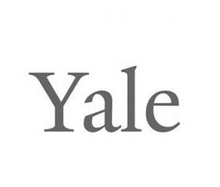 View Inside
Format:

Paper


Price:

$32.00
Also Available in:
Cloth
e-book
The first full review of the mass murder by crew members on the slave ship Zong and the lasting repercussions of this horrifying event

On November 29, 1781, Captain Collingwood of the British ship Zong commanded his crew to throw overboard one-third of his cargo: a shipment of Africans bound for slavery in America. The captain believed his ship was off course, and he feared there was not enough drinking water to last until landfall. This book is the first to examine in detail the deplorable killings on the Zong, the lawsuit that ensued, how the murder of 132 slaves affected debates about slavery, and the way we remember the infamous Zong today.

Historian James Walvin explores all aspects of the Zong's voyage and the subsequent trial—a case brought to court not for the murder of the slaves but as a suit against the insurers who denied the owners' claim that their "cargo" had been necessarily jettisoned. The scandalous case prompted wide debate and fueled Britain's awakening abolition movement. Without the episode of the Zong, Walvin contends, the process of ending the slave trade would have taken an entirely different moral and political trajectory. He concludes with a fascinating discussion of how the case of the Zong, though unique in the history of slave ships, has come to be understood as typical of life on all such ships.
James Walvin is professor emeritus, University of York, and a world authority on transatlantic slavery. Among his many previous books are Black Ivory: Slavery in the British Empire and The Trader, The Owner, The Slave: Parallel Lives in the Age of Slavery. He lives in York, UK.
'Few who have studied the Atlantic slave trade are unaware of the infamous story of the Zong, when in 1781 over 130 enslaved Africans were thrown overboard alive in order that the ship's owners might claim insurance on them. James Walvin's achievement is firmly to locate this notorious episode within the larger history of the British slave trade as well as the beginnings of the movement to abolish it. This is Walvin at his best.' - David Richardson, co-author of Atlas of the Transatlantic Slave Trade
'A lucid, fluent and fascinating account of the Zong. The book details the horror of the mass killing of enslaved Africans on board the ship in 1781. But it also does much more: The Zong places the ship, the slave trade and the subsequent campaign of the abolitionists in their historical and contemporary context.' - Gad Heuman, co-editor of The Routledge History of Slavery
"A world authority on transatlantic slavery, Walvin produces an authoritative, fair-minded and grippingly readable account of a case whose legacy is, as he shows, with us still today."—Madge Dresser, BBC History Magazine
"The voyage of slaves to the plantations of the Caribbean has never been better recorded than in The Zong by James Walvin. Walvin's victory is to take us aboard The Zong in all its evil…..This penetrating book is a magnet for anyone interested in human tragedy."—Colin Gardine, Oxford Times
"Walvin presents a masterpiece on the subject."—Colin Gardener, Oxford Times (Books of the Year)
ISBN:
9780300253887
Publication Date:
November 27, 2019
304 pages, 5 1/2 x 8 1/2