The Economic Weapon
WARNING
You are viewing an older version of the Yalebooks website. Please visit out new website with more updated information and a better user experience: https://www.yalebooks.com
The Rise of Sanctions as a Tool of Modern War
Nicholas Mulder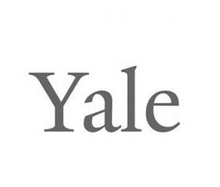 View Inside
Format:

Paper


Price:

$24.00
Also Available in:
Hardcover
The first international history of the emergence of economic sanctions during the interwar period and the legacy of this development
 
A Foreign Affairs Best Book of 2022
 
"Valuable . . . offers many lessons for Western policy makers today."—Paul Kennedy, Wall Street Journal
 
"The lessons are sobering."—The Economist
 
Economic sanctions dominate the landscape of world politics today. First developed in the early twentieth century as a way of exploiting the flows of globalization to defend liberal internationalism, their appeal is that they function as an alternative to war. This view, however, ignores the dark paradox at their core: designed to prevent war, economic sanctions are modeled on devastating techniques of warfare.
 
Tracing the use of economic sanctions from the blockades of World War I to the policing of colonial empires and the interwar confrontation with fascism, Nicholas Mulder uses extensive archival research in a political, economic, legal, and military history that reveals how a coercive wartime tool was adopted as an instrument of peacekeeping by the League of Nations. This timely study casts an overdue light on why sanctions are widely considered a form of war, and why their unintended consequences are so tremendous.
Nicholas Mulder is an assistant professor of modern European history at Cornell University and regular contributor to Foreign Policy and The Nation.
"Valuable . . . offers many lessons for Western policy makers today."—Paul Kennedy, Wall Street Journal
"Lucidly written, scholarly and thought-provoking."—Gideon Rachman, Financial Times
"Mulder . . . looks at sanctions over the three decades after the First World War—and reaches unsettling conclusions. . . . The lessons are sobering."—The Economist
"Mulder charts how the rise of economic sanctions and blockade during the interwar years, as a tool to enforce peace, drove the autarkic policies of Nazi Germany and Imperial Japan, ultimately destabilising the international system rather than fortifying it."—Robin Harding, Financial Times
"Mulder argues in his impeccably well-researched and, because of its timeliness, gripping book that 'sanctions did not stop political and economic disintegration but accelerated it' in the interwar period. . . . Mulder's book provides an uncomfortable warning that while sanctions have sometimes worked, they have also been contentious, ineffective and counterproductive."—Emma Duncan, The Times
"This revelatory history of 'economic warfare'—blockades and sanctions—reminds us that up to 400,000 people died of blockade-induced malnutrition in Central Europe in the First World War, plus 500,000 in the Ottoman Middle East. You will look at twentieth-century history with fresh eyes."—Noel Malcolm, Daily Telegraph, "Perfect Holiday Reads"
A Foreign Affairs Best Book of 2022
"As Nicholas Mulder shows in The Economic Weapon, a much longer history lies behind the invention of modern sanctions."—Tom Stevenson, London Review of Books
"A fascinating new book. . . . Taken as a superbly researched work of history, it lights up key aspects of the twentieth century in a deeply thought-provoking way."—Noel Malcolm, Daily Telegraph
"Original and persuasive analysis. . . . For those who see economic sanctions as a relatively mild way of expressing displeasure at a country's behavior, this book, charting how they first emerged as a potential coercive instrument during the first decades of the twentieth century, will come as something of a revelation."—Lawrence D. Freedman, Foreign Affairs
"[A] superb study of sanctions during the interwar era. . . . Mulder's fascinating story weaves together politics, economics and law [and] provides invaluable insight into the experience of sanctions one hundred years ago."—Max Harris, Times Literary Supplement
"Terrifyingly relevant."—Rogé Karma, New York Times's "The Ezra Klein Show"
"Illuminating."—Chris Miller, American Purpose
"A highly relevant book."—Lars Erik Schönander, National Interest
"Brilliantly researched."—Pavlos Roufos, The Jacobin
"Nicholas Mulder has succeeded admirably here in rescuing the historical origins of sanctions from relative obscurity. . . . Mulder's thoroughly researched and intelligent assessment of the history of sanctions should be required reading for anyone contemplating Russia's new aggression."—Richard Overy, Journal of Strategic Studies
"The Economic Weapon is a superb account of the history of sanctions, and their profound impact on international politics. Although sanctions were once heralded as a force for peace, Mulder shows they often fail and sometimes make war more likely or even produce a humanitarian nightmare.&rdquot;—John Mearsheimer, author of The Great Delusion: Liberal Dreams and International Realities
"This is a tour de force of historical research and argument. With great subtlety and richness, Nicholas Mulder transforms our understanding of twentieth-century global and international history."—David Edgerton, King's College London
"Mulder reveals the history of liberalism's ultimate weapon. An essential contribution both to scholarship and to the present-day debate on economic sanctions."—Adam Tooze, author of Shutdown: How Covid Shook the World's Economy
ISBN:
9780300270488
Publication Date:
October 18, 2022
448 pages, 6 1/8 x 9 1/4
15 b/w illus.