The Secret Gospel of Mark
WARNING
You are viewing an older version of the Yalebooks website. Please visit out new website with more updated information and a better user experience: https://www.yalebooks.com
A Controversial Scholar, a Scandalous Gospel of Jesus, and the Fierce Debate over Its Authenticity
Geoffrey S. Smith and Brent C. Landau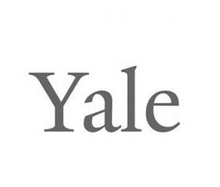 View Inside
Format:

Hardcover


Price:

$35.00
A groundbreaking account of the Secret Gospel of Mark, one of the most hotly debated documents in Christian history
 
In 1958, at the ancient Christian monastery of Mar Saba just outside Jerusalem, Columbia University scholar Morton Smith claimed to have unearthed a letter written by the Christian philosopher Clement of Alexandria and containing an excerpt from a previously unknown version of the canonical Gospel of Mark. This excerpt recounts a story of Jesus's apparent sexual encounter with a young, resurrected disciple. In recent years, an influential group of researchers has alleged that no Secret Gospel or letter of Clement existed in antiquity, and that the manuscript that Morton Smith "found" was a modern forgery—created by none other than Smith himself.
 
In this book, Geoffrey S. Smith and Brent C. Landau enter into the controversy surrounding this document and argue that the Secret Gospel of Mark is neither a first-century alternative gospel nor a twentieth-century forgery by the scholar who announced its discovery. Instead, this account is intimately bound up with the history of Mar Saba, one of the oldest monasteries in the Christian world. In this fascinating work, Smith and Landau present the realities and misconceptions surrounding not only the now-lost manuscript but also its brilliant, enigmatic, and acerbic discoverer, Morton Smith.
Geoffrey S. Smith is associate professor, fellow of the Louise Farmer Boyer Chair in Biblical Studies, and director of the Institute for the Study of Antiquity and Christian Origins in the religious studies department at the University of Texas at Austin. Brent C. Landau is associate professor of instruction in religious studies at the University of Texas at Austin. Both authors live in Austin.
"A brilliant and compelling book. Systematically, thoughtfully, boldly, The Secret Gospel of Mark sets aside generations of speculation and innuendo. It is difficult to imagine a more expertly researched or more accessible account of this scholarly puzzle."—Robyn Walsh, University of Miami
"In their reexamination of one of the most controversial textual discoveries of the past few generations, Smith and Landau offer a compelling new theory for the text's origin, as well as a fascinating study of manuscript transmission, libraries, and scholarly culture."—Rebecca Stephens Falcasantos, Amherst College
"Written with the verve, pace, and accuracy of a true-crime story, The Secret Gospel of Mark proposes a new, powerfully persuasive interpretation of this mysterious text—now maybe misplaced, quarantined, or destroyed."—John Dominic Crossan, DePaul University
"Smith and Landau's Secret Gospel of Mark expertly tackles one of the great modern controversies in biblical studies, along with perhaps the most controversial biblical scholar of the last hundred years. Smith and Landau dive deep into the life and work of Morton Smith and the question of whether he discovered an alternative history of the Gospel of Mark, bringing to light exciting new information and charting a responsible and compelling course through the debate."—Cavan Concannon, University of Southern California
ISBN:
9780300254938
Publication Date:
March 21, 2023
240 pages, 6 1/8 x 9 1/4
8 b/w illus.