The Language of Twentieth-Century Art
WARNING
You are viewing an older version of the Yalebooks website. Please visit out new website with more updated information and a better user experience: https://www.yalebooks.com

Read this book online via the A&AePortal, our art and architectural history eBook platform. To learn more about how to access this book, please contact us.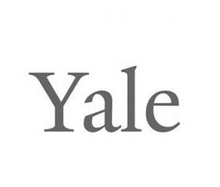 View Inside
Format:

Art ePortal


Price:

$45.00
Also Available in:
Cloth
Recent theory has tended to understand the meaning of art primarily as a function of original contexts of production and reception or in its relation to fashionable notions of gender, multiculturalism, and "scopic regimes." These approaches, however, fail to negotiate adequately art's transhistorical and transcultural significance, a shortcoming that is particularly serious in relation to twentieth-century works because it confines their significance to contexts that are regulated by the specialist interests of a narrow managerial class of curators, critics, and historians. In this important book, Paul Crowther provides a radical reinterpretation of key phases and figures in twentieth-century art, focusing on the way artists and critics negotiate philosophically significant ideas.

Crowther begins by discussing how and why form is significant. Using Derrida's notion of  "iterability"—a sign's capacity to be used across different contexts—he links this possibility to key reciprocal cognitive relations that are the structural basis of self-consciousness. He then argues that while such relations are necessarily involved in any pictorial work, they are especially manifest in aesthetically valuable representation, and even more so in those twentieth-century works that radically transform or abandon conventional modes of representation. The involvement of key reciprocal relations gives such works a transhistorical and transcultural significance. To show this, Crowther investigates the theory and practice of important artists such as Malevich, Pollock, Mondrian, and Newman, and major tendencies such as Futurism, Surrealism, and Conceptual Art. By linking them to reciprocal relations, he is able to illuminate a language of twentieth-century art that cuts across those boundaries set out by such conventional notions as modern, avant-garde, and postmodern.

Paul Crowther is lecturer in the history of art at the University of Oxford.
"This is that rare thing, a book on aesthetics, with which art historians and lovers of art will be able directly to engage."—John Steer, Antique Interiors International
"This is a book which will be recommended . . . as reading for the awkward and inquisitive student who insists on asking difficult questions about the relationship between theory and practice in modernist art. Its range of reference is extensive—from Cubism and Futurism to Cornelia Parker and recent developments in Eastern Europe."—John Glaves-Smith, The Art Book
"Crowther`s project represents, I think, the most philosophically powerful current account of contemporary art. With a wealth of original argumentation and insights he combines the motifs in contemporary philosophy of art which motivate the on-going recovery of the significance of Kant`s Critique of Judgement with a sophisticated Merleau-Pontyian account of embodied self-consciousness, and provides a distinctive account of twentieth-century art which is of great explanatory value."—John Rapko, Criticism-A Quarterly For Literature and The Arts
"An impressive bridge-building exercise, routing theoretical or, better, philosophical considerations back to and through art itself."—Norbert Lynton, Times Literary Supplement
"As one has come to expect of Crowther, this book is philosphically stimulating, very well researched, and pleasingly written. The historical detail is convincing and well supported, and the sweep of his argument is as broad as it is clear."—British Journal of Aesthetics

ISBN:
9780300233551
Publication Date:
December 22, 1997
264 pages, 0 x 0
50 b/w illus.