A New History of Western Art
From Antiquity to the Present Day
Koenraad Jonckheere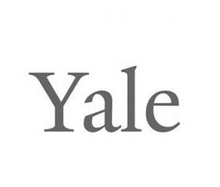 View Inside
Format:

Hardcover


Price:

$75.00
A radical re-examination of 2,500 years of European art, deconstructing and demystifying its long history from ancient to present

Constructed as a contextual history of art in Europe, A New History of Western Art deconstructs and demystifies the long history of Western art to reveal its paradigms, rationales, and biases. Considering a multitude of continuities, it focuses on the economical, theoretical, scientific, poetical, political, and religious circumstances that have shaped art in Europe. Shifting backward and forward in time, the book approaches visual art as an intriguing phenomenon, one which can be addressed from innumerable different angles. Not positioning itself as an end point, it shows that works of art are closely bound up with the historical dynamics in which they arose and the shifting perspectives from which they are viewed.
 
By taking art for what it actually is—a piece of stone or wood, a sheet of paper with some lines drawn on it, or a painted canvas—and by eliminating aesthetic value as a point of departure, A New History of Western Art shows how such meaningless objects became carriers of wide-ranging, constantly changing appraisals. Breaking with the conventional genius-artist approach, this extraordinary survey radically re-examines the evolution of European art from ancient to present.
 


Published in association with Hannibal Books
Koenraad Jonckheere is a professor in Northern Renaissance and Baroque Art at Ghent University, Belgium.

 
ISBN:
9780300267525
Publication Date:
November 29, 2022
Publishing Partner:
Published in association with Hannibal Books
472 pages, 8 7/8 x 11 1/4
577 color illus.

---
Sales Restrictions: World, excluding Belgium, France, and the Netherlands