Eleanor Rathbone and the Politics of Conscience
WARNING
You are viewing an older version of the Yalebooks website. Please visit out new website with more updated information and a better user experience: https://www.yalebooks.com
Susan Pedersen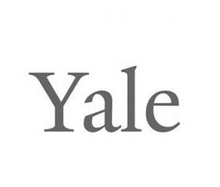 View Inside
Format:

Paper


Price:

$45.00
Also Available in:
Cloth
When British women demanded the vote in the years before the First World War, they promised to use political rights to remake their country and their world. This is the story of Eleanor Rathbone, the woman who best fulfilled that pledge.
Rathbone cut her political teeth in the suffrage movement in Liverpool, spent two decades crafting social reforms for poor women and children, and was for seventeen years their advocate in the House of Commons. She also played a critical role in imperial policymaking and in the opposition to appeasement. In the last decade of her life she sought to rescue Spanish republicans and Jews threatened by Hitler's rise to power.
In this important book, Susan Pedersen illuminates both the public and private sides of Rathbone's life while restoring her to her rightful place as the most sophisticated feminist thinker and most effective British woman politician of the first half of the twentieth century.
Susan Pedersen is professor of history at Columbia University.
"Pedersen traces the many causes to which Rathbone devoted her life: child welfare, antipoverty, refugee, and relief work, among others. She also presents new information on Rathbone's relationship with her life partner, Elizabeth Macadam. Based on extensive research in primary sources, Pedersen's study will be the standard work on one of Britain's most important political women. Highly recommended."—Choice
"From its opening pages, this long meditated book is clearly prize-winning material."—Stefan Collini, Cambridge University
"[A] first-rate biography. . . . A marvel of intelligence and historical sense. . . . Pederson chronicles her subject's inner self with assured empathy. . . . A triumph of content and technique."—John Gardiner, BBC History Magazine
"Susan Pedersen has done an excellent job, producing a serious work of scholarship on a rather dry subject which she has managed to make accessible and interesting to non-academic readers. Her portrait of Eleanor Rathbone shows an admirable woman."—Jessica Mann, Literary Review
"Excellent. . . . A biography of distinction."—Frank Field, Prospect Magazine
"Susan Pedersen's new biography is the most comprehensive and unlikely to be surpassed. Carefully researched, detailed and compelling, it places Rathbone in her social and political context, exploring both her public and private life."—June Purvis, The Guardian
"One of the most striking measures of Pedersen's achievement as a biographer is [her] cogency. . . . Pedersen's book . . . is a celebration of [Rathbone's "remarkable political career"]."—Mark Bostridge, Times Literary Supplement
"Susan Pedersen, known for her fine scholarship on early twentieth-century British social policy and the emergence of the welfare state, has now written a superb biography of Rathbone. . . . Displays an admirable grasp of a wide range of issues and historiographical contexts. . . . This exemplary biography gives Rathbone her due."—Deborah Gorham, American Historical Review
"The challenge of reviewing Susan Pedersen's biography of Eleanor Rathbone consists of finding the adjectives capable of describing her extraordinary achievement without cheapening it with over-the-top effusiveness. Striking the proper balance is difficult, for one wants to praise this magisterial work unreservedly. . . . In recovering Rathbone's life for us, Pedersen has restored a figure of towering importance to the historical record. We are greatly in her debt."—Susan Kingsley Kent, Journal of Modern History
Co-Winner of the 2005 Albion Book Prize sponsored by the North American Conference on British Studies for the Best Book Published anywhere by a North American Scholar on any Aspect of British Studies since 1800

ISBN:
9780300212204
Publication Date:
August 12, 2014
488 pages, 6 1/8 x 9 1/4
31 b/w illus.