Mussolini's Shadow
WARNING
You are viewing an older version of the Yalebooks website. Please visit out new website with more updated information and a better user experience: https://www.yalebooks.com
The Double Life of Count Galeazzo Ciano
Ray Moseley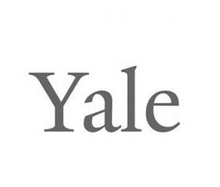 View Inside
Format:

Paper


Price:

$29.00
Also Available in:
Hardcover
Married to Benito Mussolini's favorite daughter Edda, young Count Galeazzo Ciano (1903–1944) became il Duce's confidant, emissary, and heir apparent in the years preceding World War II. Appointed foreign minister in 1936, Ciano played a central role in the Axis partnership negotiations with Hitler and von Ribbentrop and masterminded Italy's invasions of Albania and Greece. But Ciano came to disagree with his father-in-law over Italy's partnership with Germany, and he joined with other dissident Fascists plotting to remove Mussolini from office. Ciano was found guilty of treason, and despite desperate attempts to trade his sensational diaries for his life, he was shot. This is the first biography of Ciano in English, and it is based in part on those diaries, smuggled by Edda out of the country in her own dramatic escape.

Mussolini's Shadow peels away much of the mystery of the Fascist era, provides an eye-opening account of the ruling figures of Germany and Italy, and offers a close-up view of the daily workings of Mussolini's regime. Count Ciano's story is that of a highly intelligent man—but one also frivolous, arrogant, and overbearing—whose short life was characterized by espionage, intrigue, sexual scandal, assassination, and the abuse of power. As a leading player in Italy's alliance with Germany, Ciano gambled with his own fate and with the fate of his country.


Ray Moseley is chief European correspondent for the Chicago Tribune. He has lived in Europe for many years, including five years in Rome, and he was runner-up for the Pulitzer Prize in international reporting in 1981.

"Ray Moseley's biography, Mussolini's Shadow: The Double Life of Count Galeazzo Ciano, is a very readable and lively account."—Adrian Moseley, Times Literary Supplement



"[Moseley] takes pains to do justice to Ciano's ambiguous figure. Again and again he appears as a repulsive opportunist, possessed by ambition and grotesque vanity, a gallivanting lady's man, only to impress us then by his strikingly perceptive, psychologically sensitive comments on the relationship between Hitler and Mussolini."—Frankfurter Allgemeine Zeitung


"This is the only biography of Galeazzo Ciano in English. . . . Ray Moseley, by assiduous research, reveals many new facets of Ciano's life. . . . This is one of the strangest stories of the second world war and Ray Moseley tells it well."—Richard Lamb, Spectator



"Not until now has an English-language biography appeared about Mussolini's foreign minister. . . . Moseley ranges amongst all relevant sources to round out a portrait of Ciano that Ciano himself might have endorsed as a fair one. . . . [Moseley] has produced an engaging, critical but measured biography."—Booklist



"This immensely complex tale about an unfamiliar part of recent history is told with confidence and verve and underpinned by impressive, well-digested research."—Monica Foot, Birmingham Post



"This is a story so rich in irony and contradiction that it can only be true; there really is something Shakespearean about it."—Thomas Simpson, Chicago Tribune





"[An] exciting story. . . . [Moseley] has done an impressive job of weaving first-person accounts and later histories into a compelling narrative."—Thomas Simpson, Chicago Tribune
"[Moseley] gives us a . . . detailed picture of Italian fascists, with all its phony grandeur, fawning self-abasement and brutal opportunism."—Joe Fiorito, National and Financial Post



"In this highly readable biography—the first to appear in English—journalist Ray Moseley has fleshed both the tragedy and farce of Count Galeazzo Ciano's tempestuous private and public life. . . . Moseley draws . . . on a broad range of previously published memoirs by Ciano's family members, acquaintances, and fellow Fascist hierarchs for this portrait of the man who dreamed, then despaired, of becoming the Duce's dauphin."—Choice



ISBN:
9780300209563
Publication Date:
March 18, 2014
314 pages, x