Hoax
The Popish Plot that Never Was
Victor Stater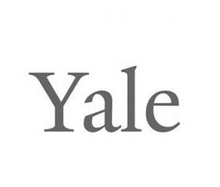 View Inside
Format:

Cloth


Price:

$35.00
The extraordinary story of the Popish Plot and how it shaped the political and religious future of Britain
 
"Stater tells a complex and convoluted story with absolute clarity. . . . As a work of historical scholarship, Hoax is terrific."—Robert G. Ingram, National Review
 
In 1678, a handful of perjurers claimed that the Catholics of England planned to assassinate the king. Men like the "Reverend Doctor" Titus Oates and "Captain" William Bedloe parlayed their fantastical tales of Irish ruffians, medical poisoners, and silver bullets into public adulation and government pensions. Their political allies used the fabricated plot as a tool to undermine the ministry of Thomas Lord Danby and replace him themselves. The result was the trial and execution of over a dozen innocent Catholics, and the imprisonment of many more, some of whom died in custody.
 
Victor Stater examines the Popish Plot in full, arguing that it had a profound and lasting significance on British politics. He shows how Charles II emerged from the crisis with credit, moderating the tempers of the time, and how, as the catalyst for the later attempt to deny James II his throne through parliamentary action, it led to the birth of two-party politics in England.
Victor Stater is Jane De Grummond Professor at Louisiana State University in Baton Rouge. He is the author of Duke Hamilton is Dead!, Noble Government, and A Political History of Tudor and Stuart England.
"Offers a timely warning. When readers look back at this world of cruel, arbitrary justice, paranoia and sectarianism, they should be wary of indulging in the 'condescension of posterity.'. . . As Stater points out, believing in conspiracy theories is a part of human nature. Times change, human nature does not."—Paul Lay, The Times
"A fascinating, entertaining study in its own right—thoroughly researched, full of colourful sketches of the leading characters, brilliant at recreating the feverish atmosphere of the times and wise in its assessment of the long-term consequences for English politics."—Tony Barber, Financial Times
"Stater tells a complex and convoluted story with absolute clarity. His historical judgments are sure and grounded on decades of digging about in the archives. And his pen sketches of the various characters are often mordantly funny. As a work of historical scholarship, Hoax is terrific. It also reminds us, if reminders are needed, to be wary of charlatans and zealots bearing news of secret plots."—Robert G. Ingram, National Review
"An extraordinary story of vicious lies manipulated by desperate politicians into a frenzy of disinformation. Stater tells it with verve and a magnificently tight narrative control. It led to more than thirty innocent Catholics being tortured to death. Few conspiracy stories have been quite so lethal."—Professor John Morrill FBA, Selwyn College, Cambridge
"A fascinating study. As well as describing the progress of the 'plot,' and the investigation into it, blow by blow, Stater gives us a many-sided picture of seventeenth-century London. For anyone with an interest in seventeenth-century history—this book is unmissable. Let Hoax be a lesson to us!"—Liza Picard, author of Elizabeth's London: Everyday Life in Elizabethan London
ISBN:
9780300123807
Publication Date:
July 26, 2022
336 pages, 6 1/8 x 9 1/4
16 b/w illus.