The Journals of James Boswell: 1762-1795
WARNING
You are viewing an older version of the Yalebooks website. Please visit out new website with more updated information and a better user experience: https://www.yalebooks.com
James Boswell; Edited by John Wain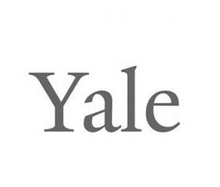 View Inside
Format:

Cloth


Price:

$50.00
Also Available in:
Paper
Out of Print
Writer, rake, wit, traveler, and man-about-town, James Boswell kept a diary for thirty-three years, beginning just before his first trip to London and extending over his eventful life till shortly before his death in 1795. This one-volume selection of Boswell's journal entries, gathered and introduced by the distinguished poet and novelist John Wain, brings to life both a pre-eminent chronicler of eighteenth-century Britain and the tumultuous land about which he wrote so well.

Boswell went everywhere, knew everyone, and never missed an opportunity to enjoy himself. His journals are compulsively self-revealing: mad, funny, pathetic, somber, candid about his uncontrollable appetites for women and alcohol, always touching in his fits of remorse and contrition toward his wife Margaret, who emerges from these pages as something of a heroine. Here is Boswell the clubman, the aspiring politician, the Scots laird proud of his ancient family, the observer of life. He collected celebrities (and wrote about visits to Rousseau and Voltaire, a last interview with the dying David Hume, a gossiping conversation with Sir Joshua Reynolds), yet he was no mere success-worshipper; admiration and love for his father-figure, Samuel Johnson, were as genuine as his love of life and his gift for friendship. Boswell once said he wrote mainly to store up entertainment for his afterlife. He was certainly successful in providing entertainment for those who read him now.
John Wain, British novelist, poet, short-story writer, dramatist, and critic, is also the author of the award-winning biography Samuel Johnson. 

"Boswell in thirteen volumes is a wonderful achievement, [but] from now on the truly popular edition will be this one-volume selection of John Wain's."—Fiona MacCarthy, Times of London





"A handsome one volume selection. . . . Pleasant and tantalizing."—Library Journal

"The skills that made [Boswell] an ideal biographer—curiosity, an interest in both people and ideas, a powerful memory for dialogue, an appetite for gossip, attention to detail, and exemplary humility—also made him an ideal diarist. Scholars have known and relished his journals since they first began to be published. . . . Now John Wain . . . has quarried the thirteen-volume set for its highlights, and collected them in a single volume."—James Bowman, Wall Street Journal

"[Wain provides] a brilliant, succinct introduction to this delectable book. . . . If Boswell was one of the most fallible men ever to keep a journal, he was also one of the most lovable; and, in John Wain's admirable book, this human attractiveness shines through continually."—Martin Fagg, Times Educational Supplement


"Wain's edition of Boswell's works richly deserves to be popular and widely read. It is beautifully crafted and lovingly executed. In short, a fine accomplishment."—Donna T. Andrew, Canadian Journal of History

"John Wain's anthology of Boswell's journal is engrossing throughout. How could it not be, when an experienced and appreciative novelist yokes undisputed highlights from the thirteen volumes of the Yale Boswell in one volume of less than four hundred pages? . . . Students will respond enthusiastically to Wain's anthology."—Irma S. Lustig, The Eighteenth Century: A Current Bibliography


ISBN:
9780300056525
Publication Date:
August 26, 1992
448 pages, 6 1/8 x 9 1/4

---
Sales Restrictions: For sale in the U.S., its territories and dependencies, and the Philippines Islands only