Industrial Madness
WARNING
You are viewing an older version of the Yalebooks website. Please visit out new website with more updated information and a better user experience: https://www.yalebooks.com
Commercial Photography in Paris, 1848-1871
Elizabeth Anne McCauley

Read this book online via the A&AePortal, our art and architectural history eBook platform. To learn more about how to access this book, please contact us.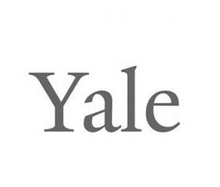 View Inside
Format:

Cloth


Price:

$60.00
Also Available in:
Art ePortal
Out of Print
In 1848 there were thirteen commercial photographic studios in the city of Paris. By 1871 this number had expanded to almost 400. This book is the first to analyze the origins of professional photography during the Second Empire and its transformation from a novel curiosity to a vital part of the urban environment.

Drawing on extensive archival documentation, Elizabeth Anne McCauley profiles the people who became commercial photographers—the innovators, entrepreneurs, and "artistes" who tried to earn their fortunes but were beset by bankruptcy and failure. She also discusses the business of photography—the ways studios were formed, products promoted, and financial backers found. In a detailed analysis of five studios that represent different aspects of commercial production, from industrial photographs to art reproductions, McCauley uncovers the social, political, and psychological needs that each type of photography satisfied. For example, in a groundbreaking examination of the market for photographs of female nudes, McCauley documents how the photographs reinforced masculine stereotypes of female sexual passivity, how government responses to such images reflected the precariousness of Napoleon III's political power, and how the photographs were positioned within ongoing arguments about realism as a new literary and artistic movement. Industrial Madness is not only an innovative contribution to the sociology of the arts but also an exploration of the ways ideology and visual representation intersected during the decades that saw the birth of modernism.

The book also includes a comprehensive listing of commercial photographers working in Paris between 1848 and 1871.



Supported by a grant from the National Endowment for the Humanities
Elizabeth Anne McCauley, associate professor of art history at the University of Massachusetts, Boston, is also the author of A. A. E. Disderi and the Carte de Visite Portrait Photograph.

"An important and provocative contribution to the evolving history of photography and essential for anyone interested in either photography or the larger history of nineteenth-century culture."—Alexandra Anderson, The New York Times Book Review
"With fascinating detail, McCauley provides a remarkable view of the emerging popular pictorial culture, viewed in terms of the relations between its producers and its consumers. She redraws the map of photographic history."—Joel Snyder, professor of art history, University of Chicago, and editor, Critical Inquiry
"McCauley provides an important reading of the careers and works of Second Empire photographers, not as artists isolated from contemporary life but rather as individuals embedded in that life, influencing it and responding to it in many distinct ways."—David Van Zanten, professor and chair, Department of Art History, Northwestern University
"An original contribution to the history of photography. Focusing on commercial photography, the author neglects none of the great sociological themes raised by her subject: demographics and social structure, amateur status and professionalism, markets and the division of labor. The heart of the book is the relation of commercial photography to technological advances, political ideology, and economic development. It is an excellent book."—Raymonde Moulin, director of research in sociology, Centre National de la Recherche Scientifique
"This book is an extraordinary compilation of new information on the rise of photography in Paris. The directory of photographers by itself is essential and the lively narrative demonstrates in fascinating detail how business practices shaped the arena in which the enfant art first fully emerged."—Maria Morris Hambourg, Curator, Metropolitan Museum of Art
"This book is very well written and a solid contribution to the field."—Choice
"The issues tackled in this book are huge. . . . Yet they are addressed in a manner which remains stimulating and entertaining. . . . [Industrial Madness] is an excellent book and one that I cannot recommend highly enough."—Colin Harding, Photographica World
"This is one of the most thoughtful, learned and useful books on photographic history."—Mark Haworth-Booth, Times Literary Supplement
"This illustrated case study of the precarious existence of a few of the 400 commercial studios operating in Paris by 1871 is marvelously informative about the business of photography: its physical conditions, its subjects, its display, and its marketing. . . . This kind of focused social history is a refreshing alternative to the ideological and critical hype that currently characterizes so much discussion of the nature and use of the photographic medium."—Svetlana Alpers, Key Reporter
"A stimulating read . . . containing much original research which is of real value, this book deserves a place on a modern daguerreians bookshelf."—Michal G. Jacob, The Daguerreian Society Newsletter (Italy)
"McCauley has done a yoewoman's service in ferreting out the facts and presenting them in an interesting fashion. . . . If one is looking for a basic English-language reference book to nineteenth-century commercial photography in Paris, this is it."—Laurie A. Baty, Newsletter of the Society of American Architects
"A rich contribution to a materialist history of photography during this period, covering two crucial decades in which photography as a technical practice became fully embedded in networks of social, political, and cultural relations, and she goes a long way toward outlining some of the concrete institutional and economic conditions of photographic production during these years. . . . Not only will this book be important for current historical discussions of nineteenth-century photography but it will also be relevant for anyone interested in building a more concrete knowledge of the larger visual culture out of which both modernism and subsequent forms of mass media developed."—Jonathan Crary, American Historical Review
"Professor McCauley's work . . . have unveiled an extraordinarily rich terrain somewhere between the social history of photography, the economic history of transient small businesses, the history of aesthetic and artistic taste, and the multiple layers of transactions which connected the photographers and their customers. . . . The book is very strikingly illustrated with photographs, many of which will be new even to scholars working in this area. . . . Industrial Madness is a pathbreaking piece of scholarship. A study along similar lines of London in the 1850s, and of New York, would indeed be valuable."—Eric Homberger, French History, Vol. 10, No. 3, 1996

ISBN:
9780300038545
Publication Date:
March 23, 1994
Publishing Partner:
Supported by a grant from the National Endowment for the Humanities
464 pages, 7 x 10
140 b/w illus.