Big Game in Alaska
WARNING
You are viewing an older version of the Yalebooks website. Please visit out new website with more updated information and a better user experience: https://www.yalebooks.com
A History of Wildlife and People
Morgan Sherwood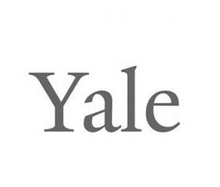 View Inside
Format:

Cloth


Price:

$56.00
The development of Alaskan wildlife management is an engrossing saga, and Morgan Sherwood's vivid writing brings to life the people and politics that shaped its course. A symbolic legal confrontation over hunting rights between General Simon Buckner and the Alaska Game Commission is at the center of this story of the conflict between hunters and those concerned for the hunted. Sherwood shows how attitudes and values in the lower forty-eight states affected federal wildlife policies in Alaska.
"A historian's view of how Alaskan society was shaped by its animal resource during the first half of the 20th Century. . . . The play of characters across the Alaskan landscape is fascinating, and former Alaska resident Sherwood misses few opportunities to make it entertaining."—David M. Graber, Los Angeles Times Book Review
"The most important book about Alaska published in 1981."—R.N. De Armond, Alaska Magazine
"This scholarly, informative study shows how the historical relationship between game and people in Alaska in many ways mirrored the experience of the lower 48 states. However, Alaskans hunted more for food than recreation, and this factor profoundly influenced the development of game management, particularly after the 1920s, despite controversies over the usefulness of bears. . . . Future game management will depend on whether people can be convinced that wild animals are important to our 'survival and health.' Extensive notes and bibliography. Recommended for social history as well as conservation collections."—Library Journal
"An excellent book. . . . [Sherwood] skillfully blends sociology, biology, wildlife management, psychology, and political science into a highly readable account."—Choice
"Sherwood's book is well written, is based on thorough understanding of the literature, and sheds light on a number of important peripheral issues."—Keir B. Sterling, Science
"The book is fun to read and handles a difficult and unusual topic well. Conservationists, Alaska buffs, and environmental historians will gain insight and knowledge from his work."—Melody Webb, The Western Historical Quarterly
"This book certainly should be read by all special-interest groups that are vying for Alaska's national interest lands and game. . . . Sherwood traces man's relationship with game animals from the earliest recorded days in Alaska to more modern times. To those who desire an in-depth study of the evolution of game laws in Alaska, this book can be highly recommended. It is well annotated, factual, and put together in a logical manner."—John F. Jansen, Arctic
"[A] stimulating and scholarly book."—Benjamin F. Gilbert, American Historical Review
"Written with such force and style, and exhaustively researched in the primary documents of the period, Big Game in Alaska is certain to become a classic work in American environmental history."—Fred Runte, Technology and Culture
"Henceforth no one can claim to have a grasp of the issues in the development of Alaskan game management without a knowledge of this book. Indeed, it should be required reading for anyone in the field of conservationa and ecology."—John E. Caswell, Pacific Historian
ISBN:
9780300026252
Publication Date:
November 1, 1981
224 pages, 6 1/8 x 9 1/4
12 illus.