The Virginia Journals of Benjamin Henry Latrobe 1795-1798 (Series 1)
WARNING
You are viewing an older version of the Yalebooks website. Please visit out new website with more updated information and a better user experience: https://www.yalebooks.com
Volume 1 1-1, 1795-1797 & Volume 2 1-2, 1797-1798
Benjamin Henry Latrobe; Edited by and Angeline Polites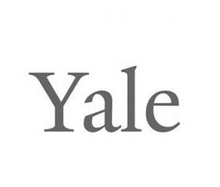 View Inside
Format:

Cloth


Price:

$195.00
The publication of the Virginia Journals in two volumes inaugurates the Yale edition of The Papers of Benjamin Henry Latrobe, a projected ten-volume selection from the writings, watercolors, and architectural and engineering drawings of the father of the American architectural profession.
Latrobe (1764-1820), English-born architect of the United States Capitol under Jefferson, Madison, and Monroe, set the course for a vast amount on nineteenth-century American architecture with such works as the Capitol, the Bank of Pennsylvania, and the Baltimore Cathedral.  A pioneering engineer as well, he designed the nation's first comprehensive steam-powered waterworks in Philadelphia.  Latrobe combined his professional concerns with an astonishing range of other interests and an acutely observant eye.  His papers form one of the finest existing literary and pictorial descriptions of the young republic.  
The first two volumes comprise eleven journals written between 1795, when Latrobe arrived in America, and 1798.  They are supplemented by selections from his sketchbooks and correspondence and his "Essay on Landscape," an illustrated guide to elementary watercolor.  The journals record Latrobe's personal and professional life during his Virginia sojourn and contain many interesting anecdotes and observations on Virginia society, manners, and politics, as well as descriptions of topography, flora, and fauna.  In addition, they reveal the means by which a highly educated and engaging European accommodated himself to a new society and the democratic spirit.  
These volumes also include a biographical appendix giving detailed sketches of the people Latrobe encountered.  It constitutes an important scholarly resource and tool for both genealogists and historians of collective biography and social stratification. 


Published for The Maryland Historical Society
"The journal pages are enlivened with perceptive and amusing observations of unusual "characters" and with the recital of lively anecdotes. The publication of the Virginia Journals provides general access to an important source of materials relating to many aspects of life in the South in the early republic."—American Historical Review


"No library of American history, however modest, should be without the Guide and Index to the Latrobe papers; and every student of the period must hereafter consult the Latrobe papers—which, a century and a half after their author's death, are yet another contribution by him to the cultural life of the nation."—William & Mary Quarterly


"Carter and all the other editors deserve great praise for a beautiful and fascinating book."—Frank M. Sommer, Winterthur Portfolio


"The present Virginia Journals, carefully and thoroughly annotated, and consummately produced, are a welcome instance of excellence in publishing, of the courage to undertake grand projects at a time when rising publishing costs all too often have a demeaning influence. Moreover, they are tantalizing in their promise of what is to come. The microfiche and letterpress publications will at long last make the complete corpus of Latrobe's work available to a new generation of readers and scholars, helping to restore Latrobe to the position he so rightly deserves in the history of American science, technology, and architecture."—The Journal of American History


"The Virginia Journals are far more than handsomely presented documents. Superbly edited, they are engrossing reading."—William Seale, 19th Century


"These two elegant volumes constitute a notable beginning to a publication project of great significance for the history of architecture and engineering in the early American republic. . . . [This book] should be of great use to social historians as well as to scholars whose interests lie in Latrobe's professional concerns."—George F. Frick, Technology & Culture


"Both Latrobe's journals and the drawings that illustrate them are a remarkably good source for understanding the history of the nation in its earliest years."—Thad W. Tate, The Virginia Magazine of History and Biography


"There were few others in the country during the early years of industrialization who could have better comprehended what they saw and experienced. It is this informed approach to the interplay of civilization and nature which distinguishes this volume of Latrobe's journals and recommends it to the reader."—Michal McMahan, Pennsylvania Magazine of History and Biography 


"Makes for consistently delightful reading. And, delight aside, no student of things American can afford to miss it."—Brian Horrigan, History


"This, the third and final volume of Benjamin Henry Latrobe's journals, is part of the continuing publication of his plans, correspondence, and various writings. Like the two previously published, it displays both editorial and design skill: the color plates reveal Latrobe's ability as a watercolorist, while scattered through the volumes are many reproductions of his pen-and-ink sketches."—Neil Harris, Journal of Southern History


"This handsome edition of Benjamin Henry Latrobe's 1799-1820 journals will interest and delight the student of the early republic. . . . The journals are unusually well presented, clearly edited and annotated, and beautifully accompanied by telling sketches and watercolors that, given Latrobe's artistic sensibility and observational skill, greatly amplify one's historical experience."—Robert Davidoff, Journal of the Early Republic

"Anyone with more than a passing interest in history should find Latrobe the ideal host on a superb tour of early Nineteenth Century America."—Orlando Rideout, Baltimore Sun
"Recommended for graduate and upper division programs in American studies, history, art, and architectural history."—Choice
"All thanks to Yale for adhering to the high standards set in the first two volumes of this elegant editorial showpiece. Latrobe's vagaries make a remarkable record, and the reproductions of his artistry (many in color) make this concluding volume a testament to the bookmaker's art."—Virginia Quarterly Review
"Latrobe's Virginia Journals . . . is an example of editorial scholarship at its best -- carefully planned, superbly executed, and handsome published . . . . [Latrobe] emerges in his own words and sketches in the amplitude and exactness that he deserves . . . . A fascinating and important addition to our knowledge of post-Revolutionary America."—Julian P. Boyd, editor of The Papers of Thomas Jefferson
"The first two volumes of the ambitious projected series on and of Latrobe, major architect-painter-engineer of the late eighteenth and early nineteenth centuries, are valuable in many ways, not the least being that they present the Chesapeake Bay country verbally and graphically as perhaps nothing before has done."—The Key Reporter
"An important resouce for scholars, the series is certain to be a valuable tool for historians and all those interested in the development of the architectural profession in America."—Library Journal
"A delight to read and a joy to examine. Illustrated with Latrobe's own watercolor sketches and handsomely printed, the Journals should be a welcome addition to the libraries of not only those who collect Americana but who enjoy the discovery of Man's inexhaustible capacity to find meaning and pleasure in all of life's experiences."—Lillian B. Miller, Smithsonian
Winner of the 1985 Book Award for Excellence in Professional and Scholarly Publishing given by the Books-Across-The-Sea Ambassador of Honor
ISBN:
9780300021981
Publication Date:
September 10, 1977
Publishing Partner:
Published for The Maryland Historical Society
665 pages, 8 x 11