Clairvoyant of the Small
WARNING
You are viewing an older version of the Yalebooks website. Please visit out new website with more updated information and a better user experience: https://www.yalebooks.com
The Life of Robert Walser
Susan Bernofsky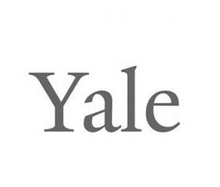 View Inside
Format:

Paper


Price:

$24.00
Also Available in:
Hardcover
The first English-language biography of one of the great literary talents of the twentieth century, written by his award-winning translator
 
Finalist for the 2021 NBCC Award for Biography
 
"[An] authoritative, moving biography. . . . Walser made of his own multiform solitudes a gift to the outside world, offering readers an existential sympathy of a kind for which only he could find the appropriate literary expression."—Paul Binding, Times Literary Supplement
 
The great Swiss-German modernist author Robert Walser lived eccentrically on the fringes of European society—his pronounced interest in everything inconspicuous and modest prompted W. G. Sebald to dub him "a clairvoyant of the small." His revolutionary use of short prose forms won him the admiration of Franz Kafka, Walter Benjamin, Robert Musil, and many others. In this immaculately researched and beautifully written biography Susan Bernofsky sets Walser in the context of early twentieth century European history, establishing him as one of the most important modernist writers. 
Susan Bernofsky is professor of writing at Columbia University School of the Arts and director of the literary translation program in Columbia's MFA Writing Program. She has translated more than twenty books.
"As Susan Bernofsky's authoritative, moving biography demonstrates, Walser made of his own multiform solitudes a gift to the outside world, offering readers an existential sympathy of a kind for which only he could find the appropriate literary expression."—Paul Binding, Times Literary Supplement
"An accurate, independent, and well-researched English life . . . There is a delicacy in [Bernofsky's] approach, a will-to-kindness, an openness to other, previously rejected possibilities."—Michael Hofmann, New York Review of Books
"A diligent biography . . . [Walser's] miniatures account for some of the most sublimely joyful writing of the past century . . . Ms. Bernofsky wants to peer behind the smiling naïf to better glimpse the lonely, erratic artist."—Sam Sacks, Wall Street Journal
"Elegant [and] perceptive . . . A surprising, brilliant look at a man who never stopped looking inward."—Michael Schaub, National Book Critics Circle
"[A] masterful biography . . . This balanced and meticulous account shines a bright light on a misunderstood and influential writer."—Publishers Weekly  (starred review)
"Clairvoyant of the Small is a meticulous and agile books that feels extremely thorough in its scholarship, yet holds all this erudition lightly. . . . [It] is an illuminating, engrossing read for anyone who has come to be mesmerized by Walser's singular literary voice."—Veronica Esposito, Los Angeles Review of Books
"Nuanced [and] well-researched . . . In this rich biography, Bernofsky succeeds in finding a writer who, in his smallness, is capable of greatness."—Steve Matuszak, Rain Taxi
"[An] extraordinary biography. . . . A fascinating and rigorous account of this most elusive author."—Christopher Urban, Threepenny Review
"A triumph . . . An accessible, engaging, brilliant exploration of the intertwining of life and work."—Dorian Stuber, On the Seawall
"Erudite, painstakingly thorough, and sensitively written."—Andrea Scrima, American Scholar
"An affectionate, precise piece of writing that illustrates a man of complexities both personal and professional. . . . An intimate portrait of an artist, soul-crushing in its realism, with all its valor and rigor."—Cigdem Asatekin, Brooklyn Rail
 
"In this nuanced, astute, and revelatory biography, Susan Bernofsky gives us Walser the man—mysterious, intellectually adventuresome, humble, an artist of the first order. So, too, is Bernofsky's exceptional book: of the first order."—Hilton Als
"Susan Bernofsky's deep and decades-long involvement with Robert Walser's work has resulted in a meticulously researched, lively narrative and astute critical study of this complex and appealing writer. Clairvoyant of the Small is one of the best biographies I've read in a long time."—Lydia Davis
"Robert Walser is the perfect pathetic poet: pithy, awkward, drinks too much, sibling rivalrous, ambitious, broke, and mentally ill. Was he proto queer or trans, this red headed writer who next to Gertrude Stein might be the most influential writer of our moment? Riveting and heart-breaking, this biography kept me drunk for days."—Eileen Myles
"A parade of exclamation marks, please, for the tremendous and tender work of this biography. Susan Bernofsky illuminates the life of Robert Walser, bit by bit, and by gentle lamplight, so that details aren't washed out, or complexities flattened—a slyly marvelous, and honest, approach."—Rivka Galchen
"Absolutely an incomparable biography—Bernofsky liberates the great twentieth-century writer from the asylum—revealing the understated grandeur of his literature of walking, vocabulary of a painted world, and subtle grammar of human foibles." —Josiah McElheny
"Bernofsky takes us into the heart of an artist's life/work struggles, brilliantly illuminating Walser's exquisite sensibility and uncompromising radical innovations, while deftly tracking how his life gradually came apart at the seams. A tragic and intimate portrait."—Amy Sillman
"No one else on earth could have written of the genius and mystique of Walser with such lyricism and exactitude."—Maira Kalman
"Written with true love, Susan Bernofsky's meticulously investigated book is a sensitive and subtle analysis of Robert Walser's radical life and work, casting a blazing light on this giant of literature."—Thomas Hirschhorn
"A magnificent work of scholarship and among the finest literary biographies I've ever read—gorgeously written, immensely well researched, and addictively readable."—Samuel Frederick, The Pennsylvania State University
Finalist for the National Book Critics Circle Award in Biography
 
ISBN:
9780300268041
Publication Date:
August 23, 2022
408 pages, 6 1/8 x 9 1/4
18 b/w