The Story of Work
WARNING
You are viewing an older version of the Yalebooks website. Please visit out new website with more updated information and a better user experience: https://www.yalebooks.com
A New History of Humankind
Jan Lucassen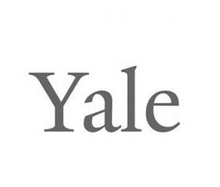 View Inside
Format:

Paper


Price:

$25.00
Also Available in:
Hardcover
The first truly global history of work, an upbeat assessment from the age of the hunter-gatherer to the present day
 
"Beginning in the hunting-and-gathering past, this long view of work shows how little has changed over millennia. Progressing through the rise of cities, wages and markets for labour, it traces a perennial cycle of injustice and resistance—and the age-old desire for more."—The Economist, "Best Books of 2021"
 
"Absolutely fascinating. . . . Lucassen's own compassion shines through this magisterial book."—Christina Patterson, The Guardian
 
We work because we have to, but also because we like it: from hunting-gathering more than 700,000 years ago to the present era of zoom meetings, humans have always worked to make the world around them serve their needs.
 
Jan Lucassen provides an inclusive history of humanity's busy labor throughout the ages. Spanning China, India, Africa, the Americas, and Europe, Lucassen looks at the ways in which humanity organizes work: in the household, the tribe, the city, and the state. He examines how labor is split between men, women, and children; the watershed moment of the invention of money; the collective action of workers; and the impact of migration, slavery, and the idea of leisure.
 
From peasant farmers in the first agrarian societies to the precarious existence of today's gig workers, this surprising account of both cooperation and subordination at work throws essential light on the opportunities we face today.
Jan Lucassen is an honorary fellow at the the International Institute of Social History in Amsterdam where he founded the IISH Research Department. He is the coeditor of Globalising Migration History: The Eurasian Experience and the editor of Global Labour History.
"Absolutely fascinating. . . . The breadth of the scholarship is breathtaking, but the prose is clear and sometimes leavened by dashes of dry wit. . . . Lucassen's own compassion shines through this magisterial book."—Christina Patterson, The Guardian
"Full of colour, surprise and human warmth. . . . Exhausted yet enlightened, any reader reaching the end of Lucassen's marathon will understand that the problem of work runs far deeper than politics, and that the grail of a fair society will only come nearer if we pay attention to real experiences, and resist the lure of utopias."—Simon Ings, Daily Telegraph
"Readers . . . will find much to enjoy and fascinate on the level of brute historical fact if not on that of overarching theme."—James Marriott, The Times, "Book of the Week"
"This is a huge book, spanning every continent and subjects as wide-ranging as hunter-gatherers, slavery and Zoom workers."—Emma Jacobs, Financial Times
"Whereas traditional histories often present drudges and slaves as anonymous extras in the dramas of luminaries, passive in the face of their unhappy fates, Mr. Lucassen affords them attention and agency."—The Economist
"This is a book that attempts to tell the whole story of work. Starting from hunter-gatherers, moving through the invention and spread of agriculture, surveying the transition to industrial work and manufacturing, and finally ending in the emergence of knowledge work and the service economy—The Story of Work is nothing if not complete."—Joshua Kim, Inside Higher Ed
"An encyclopaedic and opinion-packed tour de force ranging over millennia. We may need to work to be useful, to give our lives meaning, to cooperate and for our self-esteem; but some ways of organizing work are so much fairer and more rewarding than others. A brilliant book."—Danny Dorling, author of Slowdown
"If being forced to work feels bad, it is nowhere near as bad as having no worthwhile work to do. Lucassen's masterly book shows how the human need for fulfilment in shared tasks has confronted technological and social forces that pit us against each other in a struggle to appropriate the material rewards of work and the esteem that comes with it."—Paul Seabright, author of The Company of Strangers
"This magisterial study distils a life's work to make sense of labour relations over millennia. Lucassen probes the degrees of freedom under which people have created meaning, sought cooperation and demanded fairness in households, plantations, workshops and factories across the globe."—Eileen Boris, author of Making the Woman Worker
"Lucassen brilliantly anchors world history in human agency through work. In every era, he finds the household as the backbone of work—the site of domestic labour and the source of social labour. Throughout, he illustrates the principles of meaning, cooperation and fairness in work. A memorable volume."—Patrick Manning, author of A History of Humanity
ISBN:
9780300267068
Publication Date:
November 29, 2022
544 pages, 5 x 7 3/4
18 color + 9 b/w ilus. + 3 figs. + 6 maps