The Volga
A History of Russia's Greatest River
Janet M. Hartley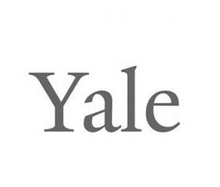 View Inside
Format:

Paper


Price:

$18.00
Also Available in:
Hardcover
A rich and fascinating exploration of the Volga River and its vital place in Russian history—named a Best Book of 2021 by the Financial Times

"A memorable journey into the heart of Russian social, political, and cultural history."—Jennifer Eremeeva, Moscow Times

"'Without the Volga, there would be no Russia.' The final words of Janet Hartley's book sound sweeping. But its 400 pages make the case powerfully."—The Economist

The longest river in Europe, the Volga stretches more than three and a half thousand km from the heart of Russia to the Caspian Sea, separating west from east. The river has played a crucial role in the history of the peoples who are now a part of the Russian Federation—and has united and divided the land through which it flows.
 
Janet Hartley explores the history of Russia through the Volga from the seventh century to the present day. She looks at it as an artery for trade and as a testing ground for the Russian Empire's control of the borderlands, at how it featured in Russian literature and art, and how it was crucial for the outcome of the Second World War at Stalingrad. This vibrant account unearths what life on the river was really like, telling the story of its diverse people and its vital place in Russian history.
Janet M. Hartley is emeritus professor of international history at the London School of Economics and Political Science and author of Siberia: A History of the People.
"Meticulously researched and sympathetically written...Without the Volga, there would be no Russia. The final words of Janet Hartley's book sound sweeping. But its 400 pages make the case powerfully."—The Economist
"Well-researched and accessible to general readers . . . Hartley has a good eye for the significant detail."—Tony Barber, Financial Times, Best Books of the Week
"Janet Hartley's study of the Volga, the river that symbolises Russian identity, is a worthy companion to her 2014 book Siberia: A History of the People. She is particularly good on the way that Russians and non-Russians interacted in the centuries after Ivan the Terrible's conquest of Kazan and Astrakhan in the 1550s."—Tony Barber, Financial Times, Best Books of 2021: History
"Combines outstanding academic research with masterful and compelling storytelling. The result is a memorable journey into the heart of Russian social, political, and cultural history."—Jennifer Eremeeva, Moscow Times
"A vivid, human-centered story of the great river standing at a crossroad of peoples and cultures...Hartley's voyage along the serpentine river is magical and full of charm."—Farah Abdessamad, Asian Review of Books
"Accessible to the interested lay person as much as thought-provoking to experts in the field of Russian and Eurasian studies"—Kees Boterbloem, Canadian-American Slavic Studies
"Historian Janet Hartley delivers the goods . . . . The Volga is a gripping global history, an erudite retirement voyage, a defense of regional autonomy, and an adventure in human curiosity."—Steven Seegel, Russian Review
"With clarity and commanding breadth of vision, Hartley chronicles the life of a great river through times of shocking violence and times of tranquillity."—Rachel Polonsky, author of Molotov's Magic Lantern
"Taking a majestic sweep through centuries of turbulent history, Hartley traces in vivid detail the significance of a river that has served Russia's multi-ethnic population as economic lifeline, strategic battleground and symbol of freedom." —Simon Dixon, author of Catherine the Great
"An impeccably documented and comprehensive history of the Volga region. It pays special attention to the ecological features of the region's territories, and to the economic, ethnic, religious and cultural characteristics of its peoples." —Geoffrey Hosking, Russia and the Russians
"Engrossing. In lively prose Hartley tracks the not-always-easy imprint of Russian power on the peoples and environments of this vast river as it snakes through parts of the world little known to an English-speaking audience." —Valerie A. Kivelson, University of Michigan, Ann Arbor
"The strength of The Volga is always its rich cultural and economic history, set forth on analysis of literary, anthropological, archival and other historical twenty-two illustrations, ten maps and a note on place names complete The Volga, and make it a welcome addition to other biographies of the world's rivers."—Paul Josephson, Cahiers du Monde russe
ISBN:
9780300266412
Publication Date:
August 2, 2022
416 pages, 5 x 7 3/4
22 bw illus. + 10 maps