The Woman Who Discovered Printing
WARNING
You are viewing an older version of the Yalebooks website. Please visit out new website with more updated information and a better user experience: https://www.yalebooks.com

Read this book online via the A&AePortal, our art and architectural history eBook platform. To learn more about how to access this book, please contact us.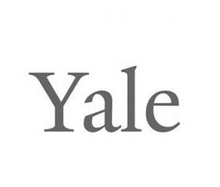 View Inside
Format:

Art ePortal


Price:

$65.00
Also Available in:
Cloth
Paper
This beguiling book asks a set of unusual and fascinating questions—why is early Chinese printing so little acknowledged, despite anticipating Gutenberg by centuries? Why are the religious elements of all early printing overlooked? And why did printing in China not have the immediate obvious impact it did in Europe?
T. H. Barrett, a leading scholar of medieval China, brings us the answers through the intriguing story of Empress Wu (AD 625–705) and the revolution in printing that occurred during her rule. Linking Asian and European history with substantial new research into Chinese sources, Barrett identifies methods of transmitting texts before printing and explains the historical context of seventh-century China. He explores the dynastic reasons behind Empress Wu's specific interest in printing and the motivating role of her private religious beliefs. He also deduces from eighth- and ninth-century Chinese records an explanation for the lesser impact of the introduction of printing in China than in Europe. As Renaissance Europe was later astonished to learn of China's achievement, so today's reader will be fascinated by this engaging perspective on the history of printing and the technological superiority of Empress Wu's China.
T. H. Barrett is professor of East Asian History at the School of Oriental and African Studies, London. Among his books are , Taoism Under the T'ang; Li Ao: Buddhist, Taoist or Neo-Confucian? and, with Peter Hobson, Poems of Hanshan. He lives in Cambridgeshire, England.
"… a short but fascinating book." - Margaret M Smith, Contemporary Review
"[T]his is an important, elegantly argued and very stimulating contribution to the debate on the orignis of printing in China." —P. F. Kornicki, Journal of the Royal Asiatic Society
"The reading public is fortunate. . . to have an accessible treatise on the origins of printing written by a genuine expert."—Christian de Pee, The Historian
ISBN:
9780300265965
Publication Date:
June 23, 2008
192 pages, 0 x 0