Enheduana
WARNING
You are viewing an older version of the Yalebooks website. Please visit out new website with more updated information and a better user experience: https://www.yalebooks.com
The Complete Poems of the World's First Author
Sophus Helle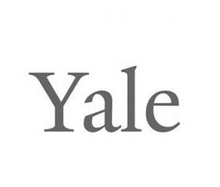 View Inside
Format:

Hardcover


Price:

$30.00
The complete poems of the priestess Enheduana, the world's first known author, newly translated from the original Sumerian
 
Enheduana was a high priestess and royal princess who lived in Ur, in what is now southern Iraq, about 2300 BCE. Not only does Enheduana have the distinction of being the first author whose name we know, but the poems attributed to her are hymns of great power. They are a rare flash of the female voice in the often male-dominated ancient world, treating themes that are as relevant today as they were four thousand years ago: exile, social disruption, the power of storytelling, gender-bending identities, the devastation of war, and the terrifying forces of nature.
 
This book is the first complete translation of her poems from the original Sumerian. Sophus Helle's translations replicate the intensity and imagery of the original hymns—literary time bombs that have lain buried for millennia. In addition to his translations, Helle provides background on the historical context in which Enheduana's poems were composed and circulated, the works' literary structure and themes, and their reception in both the ancient and the modern world.
 
Unjustly forgotten for millennia, Enheduana's poems are essential reading for anyone interested in the literary history of women, religion, the environment, gender, motherhood, authorship, and empire.
Sophus Helle is a writer, translator, and cultural historian. He lives in Berlin.
"A wonderful new translation and commentary which returns Enheduana to her rightful place at the beginning of literary history."—Zainab Bahrani, Columbia University
"Helle's Enheduana is a vibrant work that illuminates the complexity and wonder of the original texts. It crafts new insights into Enheduana and her world, invoking both elegance and—as could be expected of poems dedicated to the goddess Inana—a sense of awe."—Gina Konstantopoulos, University of California–Los Angeles
"Enheduana's hymns are among the earliest comprehensible poems to have come down to us. For Sophus Helle they are not ancient fossils to be revered, but vibrant works of literature, and he has found a personal diction that makes them ring across the millennia without distortion. A masterful achievement."—Piotr Michalowski, University of Michigan
"I am thrilled to see my ancestor role model Enheduana coming back to life through this updated, wonderful translation of her poems and also fascinating research of her life and rituals."—Dunya Mikhail, author of The Bird Tattoo
"Sophus Helle's translation of the world's first known author—daughter of the world's first known emperor—comes hot on the heels of his splendid edition of the Epic of Gilgamesh. In these pages the voice of Enheduana reaches across the millennia with more vibrancy, passion, and immediacy than the Homeric Hymns. The publication of this book is a major literary event."—Robert Pogue Harrison, Stanford University
"Offering valuable and original insights into the study of authorship in Mesopotamia, this truly interdisciplinary book is widely accessible to scholars outside the field of Assyriology and should be read attentively."—Paul Delnero, Johns Hopkins University
ISBN:
9780300264173
Publication Date:
March 28, 2023
288 pages, 5 1/2 x 8 1/2
2 b/w illus.