How Photography Became Contemporary Art
WARNING
You are viewing an older version of the Yalebooks website. Please visit out new website with more updated information and a better user experience: https://www.yalebooks.com
Inside an Artistic Revolution from Pop to the Digital Age

Read this book online via the A&AePortal, our art and architectural history eBook platform. To learn more about how to access this book, please contact us.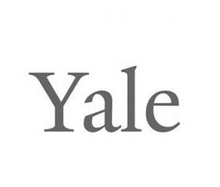 View Inside
Format:

Art ePortal


Price:

$40.00
Also Available in:
Hardcover
A leading critic's inside story of "the photo boom" during the crucial decades of the 1970s and 80s

"Grundberg . . . is a vibrant, opinionated, authoritative guide to the medium's past and present."—Jackie Wullschläger, Financial Times, "Best Books of 2021: Visual Arts"

When Andy Grundberg landed in New York in the early 1970s as a budding writer, photography was at the margins of the contemporary art world. By 1991, when he left his post as critic for the New York Times, photography was at the vital center of artistic debate. Grundberg writes eloquently and authoritatively about photography's "boom years," chronicling the medium's increasing role within the most important art movements of the time, from Earth Art and Conceptual Art to performance and video. He also traces photography's embrace by museums and galleries, as well as its politicization in the culture wars of the 80s and 90s.

Grundberg reflects on the landmark exhibitions that defined the moment and his encounters with the work of leading photographers—many of whom he knew personally—including Gordon Matta-Clark, Cindy Sherman, and Robert Mapplethorpe. He navigates crucial themes such as photography's relationship to theory as well as feminism and artists of color. Part memoir and part history, this perspective by one of the period's leading critics ultimately tells a larger story about the crucial decades of the 70s and 80s through the medium of photography.
Andy Grundberg was the photography critic of the New York Times from 1981 to 1991. He later served as the director of the Ansel Adams Center for Photography in San Francisco and as chair of the photography department and dean of the Corcoran College of Art and Design.
"As an analysis of the forces shaping a world where images 'in effect replaced reality as we once knew it,' [How Photography Became Contemporary Art] is the most astute, resonant cultural history I have read in 11 months of experiencing art — and much of life — more or less virtually."—Jackie Wullschlager, Financial Times
"[A] fine book . . . a personal yet balanced account."—Michael S. Roth, Washington Post
"A must-read for photography enthusiasts."—Shannon Marie Robinson, Library Journal
"An excellent history"—Tyler Cowen, Marginal Revolution
"The perfect mix of history and memoir . . . a first-person account from the frontlines."—Miss Rosen, Blind
"Grundberg convincingly illustrates the 'artistic revolution' of his subtitle. . . . A comprehensive and legible introduction. . . . Enlightening, pleasurable, and valuable."—Tracy Stuber, Afterimage
"A must read for those who want insight into the art world and the art womb of New York City from the turbulent 1970s to the present. Grundberg captures an era and his life in the arts with precision, purpose, and perspicacity."—Richard Nagler, New York Journal of Books
"As one of the top photo critics and curators of the 1980s and 90s, Andy Grundberg had a firsthand view as photography became a driving force in the art world, and it shows in his smart and personal book. How Photography Became Contemporary Art bears witness to one of the great transformations in 20th-century culture."—Blake Gopnik, author of Warhol
"Andy Grundberg, with his gentle and unprejudiced manner, created a platform for photographic imagery of all kinds not only through his critical writing but also by his mere presence from the 1970s through the 90s. His writing about the photography of an era, as well as his relationships with its pivotal players, preserves the spirit of that moment through his deep affection and understanding of the whole big picture."—Tina Barney
"Grundberg writes candidly and anecdotally, weaving a compelling narrative through more than twenty years of events and exhibitions. Written in concise, engaging language, this amazing book vividly brings to life my own early years in New York, capturing the irreverent, experimental, exuberant spirit of the times."—Sandy Skoglund
"Grundberg is one of the great writers on the recent history of photography. His first-person account precisely documents an era that now seems inconceivable, when the contemporary art scene didn't recognize photography as art. Grundberg was there and his activism and criticism were part of the radical shift that has made photography central to the art world."—Mike and Doug Starn
"Grundberg, former New York Times photography critic, is a vibrant, opinionated, authoritative guide to the medium's past and present."—Jackie Wullschläger, Financial Times 'Best Books of 2021: Visual Arts'
"In this appealing narrative, which combines learned analysis with autobiography, Grundberg argues for photography's emergence as a fully 'autonomous' art form, on a par with painting and sculpture. . . . . Grundberg's narrative, supplemented by excellent illustrations, sparkles with the excitement that gripped the art scene of which he was a part."—W. S. Rodner, CHOICE
Winner of a grant from Furthermore: a program of the J. M. Kaplan Fund
CHOICE Outstanding Academic Title 2022
ISBN:
9780300259896
Publication Date:
March 30, 2021
296 pages, x
130 color illus.