The Archaeology of Ancient China, Fourth Edition, Revised and Enlarged
WARNING
You are viewing an older version of the Yalebooks website. Please visit out new website with more updated information and a better user experience: https://www.yalebooks.com
Fourth Edition, Revised Edition, Enlarged

Read this book online via the A&AePortal, our art and architectural history eBook platform. To learn more about how to access this book, please contact us.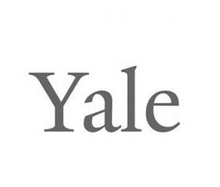 View Inside
Format:

Art ePortal


Price:

$32.00
Also Available in:
Cloth
Paper
The prehistory and the formation process of Chinese civilization have long been of interest to world historians.  However, knowledge of this period is constantly evolving because much of our understanding of ancient China is based on archaeological data that continues to come to light.
This fourth edition of K.C. Chang's now-standard text on Chinese archaeology incorporates the latest information that has become available since the end of the Cultural Revolution.  Chang has rewritten and reorganized the material, using a new format to discuss the period from the early humans and their Palaeolithic cultures through the first agricultural settlements to the rise and development of the earliest civilizations around 1000 B.C.  Chang now demonstrates that several regional cultures developed independently of one another and began to be linked together around 4000 B.C.  According to Chang, the interaction of these cultures laid the foundation for the Chinese civilization that we recognize in the early dynasties and in China's written history.  Chang also presents provocative views on the distinctive process of the rise of civilization, urbanism, and the state society in China, as embodied in the Chinese archaic bronzes.  The book includes more than 300 illustrations, most of which are new. 
"As the scholar best qualified to keep us up to date, Chang has served us well by wholly rewriting his standard work. This edition is richly illustrated and technically detailed in geologic, climatic, and biotic history. It is expertly synthetic, and, in the first and last chapters, eloquently imaginative in placing China in a broad new perspective. This [is a ] handsome volume."—Choice
 

 

"A startlingly new and much-needed overview of the prehistoric and early historic periods in China. . . . Permits the depth of analysis and overarching synthesis for Chinese archaeology that has hitherto been lacking. . . . A valuable contribution to Chinese archaeology."—Heather A. Peters, American Scientist
"A fundamental reassessment of early China. . . . The new edition, which is virtually a new book, must be recommended very strongly indeed."—W. J. F. Jenner
"The work is well written in a lively and enthusiastic manner, well illustrated and very well documented. It is unquestionably the best one-volume work for this period of Chinese archaeology."—Richard C. Rudolph, Archaeology
[on earlier editions]
"This book is required reading not only for any archaeologist even remotely interested in East Asia but also for any historian aiming to understand ancient China."—Harvard Journal of Asiatic Studies
 
"Everyone interested in Chinese archaeology . . . is indebted to K. C. Chang for his continuing efforts to make the field accessible to the non-specialist. The Archaeology of Ancient China has once again been revised, with a thoroughness and integrity in revising outdated opinions which does him great credit."—Sarah Allan, Bulletin of SOAS
"In his latest edition, Professor Chang restates his original thesis of an indigenous development of Chinese civilization, from its beginning in the nuclear area of North China to its extension toward the north and the south, and reconstructed human culture in China from the primitive farmers to the early historic periods. He expands on this proposition to include evaluations of new data available since 1968."—Asia Mail
"This volume, representing an updating of Chang's earlier work, provides the reader with a thorough perspective on the archeology of China beginning with a discussion of Paleolithic cultures and ending arbitrarily at 221 B.C. . . . This volume will serve as a major college text; it is also recommended to the general reader with an interest in archeology of China."—Howard R. Sargent, AAAS Science Books & Films
"Dr. Chang's book is not a mere report on recent archaeological work in China, but a highly interpretive and closely integrated work written by a professional archaeologist in a truly professional manner. His lively style and enthusiasm for his subject will make itself felt upon all but the dullest of readers."—Richard C. Rudolph, Journal of Asian Studies
ISBN:
9780300256697
Publication Date:
September 10, 1987
483 pages, 0 x 0
337 illus.