Mixed Signals
WARNING
You are viewing an older version of the Yalebooks website. Please visit out new website with more updated information and a better user experience: https://www.yalebooks.com
How Incentives Really Work
Uri Gneezy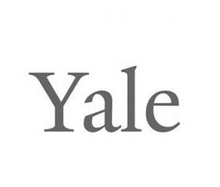 View Inside
Format:

Hardcover


Price:

$28.00
An informative and entertaining account of how actions send signals that shape behaviors and how to design better incentives for better results in our life, our work, and our world
 
Incentives send powerful signals that aim to influence behavior. But often there is a conflict between what we say and what we do in response to these incentives. The result: mixed signals.
 
Consider the CEO who urges teamwork but designs incentives for individual success, who invites innovation but punishes failure, who emphasizes quality but pays for quantity. Employing real-world scenarios just like this to illustrate this everyday phenomenon, behavioral economist Uri Gneezy explains why incentives often fail and demonstrates how the right incentives can change behavior by aligning with signals for better results.
 
Drawing on behavioral economics, game theory, psychology, and fieldwork, Gneezy outlines how to be incentive smart, designing rewards that are simple and effective. He highlights how the right combination of economic and psychological incentives can encourage people to drive more fuel-efficient cars, be more innovative at work, and even get to the gym. "Incentives send a signal," Gneezy writes, "and your objective is to make sure this signal is aligned with your goals."
Uri Gneezy is the Epstein/Atkinson Endowed Chair in Behavioral Economics and professor of economics and strategic management at the Rady School of Management at the University of California, San Diego. He is the coauthor of The Why Axis: Hidden Motives and the Undiscovered Economics of Everyday Life.
"Mixed Signals humanizes economics. It describes people as constantly signaling—to themselves, and to others—their good intentions. In his usual style, Gneezy's examples are important, fascinating, and fun."—George A. Akerlof, winner of Nobel Prize in Economic Sciences
"A well of information and inspiration drawing on research from around the world, Mixed Signals is an incredible resource for anyone who has to motivate people to get things done the right way."—Iris Bohnet, author of What Works: Gender Equality by Design
"With unparalleled genius, Uri Gneezy masterfully unlocks the hidden motives underlying our behaviors, providing a secret playbook to anyone who wants to change the world."—John A. List, author of The Voltage Effect: How to Make Good Ideas Great and Great Ideas Scale
"With cartoons, engaging stories from his own life, and tales of managerial brilliance and failure, Gneezy explains why incentives often have unintended consequences and shows how they can be designed to accomplish the goals they are intended to serve."—George Loewenstein, Herbert A. Simon Professor of Economics and Psychology, Carnegie Mellon University
"Packed with great science and stories, Mixed Signals will teach you everything you need to know about the power and pitfalls of offering rewards."—Katy Milkman, Wall Street Journal bestselling author of How to Change: The Science of Getting from Where You Are to Where You Want to Be
"How do we get people to change their behavior? Gneezy's pioneering research shows how well-intended incentives often backfire, and his new book is a fascinating tour de force on how to craft effective incentives."—Lise Vesterlund, coauthor of The No Club: Putting a Stop to Women's Dead-End Work
"Written by one of the leading behavioral economists of our time, this eye-opening book pulls back the curtain on the forces that rule the world: incentives, the signals they send, and their alignment with our goals."—Nina Mazar, coeditor of Behavioral Science in the Wild
"Uri Gneezy combines important academic and practical insights into how incentives work."—Alvin E. Roth, winner of Nobel Prize in Economic Sciences
ISBN:
9780300255539
Publication Date:
March 21, 2023
320 pages, 6 1/8 x 9 1/4
37 b/w illus.