The Origins of Judaism
WARNING
You are viewing an older version of the Yalebooks website. Please visit out new website with more updated information and a better user experience: https://www.yalebooks.com
An Archaeological-Historical Reappraisal
Yonatan Adler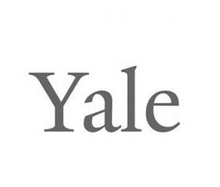 View Inside
Format:

Hardcover


Price:

$45.00
Groundbreaking research that utilizes archaeological discoveries and ancient texts to revolutionize our understanding of the beginnings of Judaism

"A bravura study."—Publishers Weekly (starred review)

Throughout much of history, the Jewish way of life has been characterized by strict adherence to the practices and prohibitions legislated by the Torah: dietary laws, ritual purity, circumcision, Sabbath regulations, holidays, and more. But precisely when did this unique way of life first emerge, and why specifically at that time?
 
In this revolutionary new study, Yonatan Adler methodically engages ancient texts and archaeological discoveries to reveal the earliest evidence of Torah observance among ordinary Judeans. He examines the species of animal bones in ancient rubbish heaps, the prevalence of purification pools and chalk vessels in Judean settlements, the dating of figural representations in decorative and functional arts, evidence of such practices as tefillin and mezuzot, and much more to reconstruct when ancient Judean society first adopted the Torah as authoritative law.
 
Focusing on the lived experience of the earliest Torah observers, this investigative study transforms much of what we thought we knew about the genesis and early development of Judaism.
Yonatan Adler is associate professor in the department of Land of Israel Studies and Archaeology at Ariel University in Israel. He has served as a member of the State of Israel's Council for Archaeology since his 2018 appointment by the Minister of Culture.
"A bravura study. . . . Adler's facility with a wide range of historical evidence is as impressive as it is persuasive. . . . Buoyed by penetrating historical analysis and lay reader-friendly prose, this is sure to become a key text in future discussions of Jewish religious history."—Publishers Weekly (starred review)
"The intellectual parameters of this ambitious project are nothing short of breathtaking. This is a very serious work that calls for much admiration and praise."—Eric Meyers, Duke University
"An impressive and important book—the rare case of the ability of one scholar to master the textual sources and the archaeological data, combine them into a comprehensive thesis, and arrive at a well-argued and persuasive solution to one of the thorniest questions in the history of Judaism."—Amihai Mazar, Hebrew University of Jerusalem
"This pioneering and provocative book constitutes a major contribution to contemporary scholarship on the origins of Judaism. Adler carefully juxtaposes archaeological and literary evidence on key aspects of ancient Jewish identity formation, reframing the debate on the origins of Judaism in terms of what can be established—the facts on the ground. Anyone seriously interested in Judaism's origins will want to engage with this book."—Jonathan Klawans, Boston University
"Yonatan Adler's challenging and judicious analysis of a wealth of archaeological and textual data argues convincingly for the profound significance of the early Hellenistic period in the formation of Judaism as we know it."—Lawrence Schiffman, New York University
"Based on a fascinating and comprehensive analysis of texts and archaeology, Adler concludes that Judaism emerged either in the early Hellenistic period or in the period following the Maccabean revolt, when, he argues persuasively, the Hasmoneans adopted Pentateuchal law to unify the population of the new Jewish state."—Jodi Magness, University of North Carolina at Chapel Hill
"Uniting archaeology with the written sources, Yonatan Adler has illuminated the practice and piety of ordinary Jews of the Second Temple era. Drawing on this work, this book proposes a bold and original thesis for when the Torah became the foundation text, setting the standards for the lives of Jews."—Albert I. Baumgarten, Bar-Ilan University
"Adler's goal in this very informative and eye-opening book is not to examine when, why, and by whom the Torah was written or answer any other theological question. His focus is on the behavior of the Judean society, when we can identify the time when Judeans observed the Torah."—Dr. Israel Drazin, The Times of Israel
ISBN:
9780300254907
Publication Date:
November 15, 2022
384 pages, 6 1/8 x 9 1/4
18 b/w illus.