The Muslim Difference
WARNING
You are viewing an older version of the Yalebooks website. Please visit out new website with more updated information and a better user experience: https://www.yalebooks.com
Defining the Line between Believers and Unbelievers from Early Islam to the Present
Youshaa Patel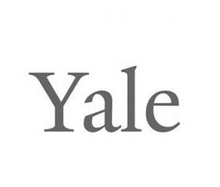 View Inside
Format:

Hardcover


Price:

$38.00
A sweeping history of Muslim identity from its origins in late antiquity to the present

How did Muslims across time and place define the line between themselves and their neighbors? Youshaa Patel explores why the Prophet Muhammad first advised his followers to emulate Christians and Jews, but then allegedly reversed course, urging them to "be different!" He details how subsequent generations of Muslim scholars canonized the Prophet's admonition into an influential doctrine against imitation that enjoined ordinary believers to embody and display their religious difference in public life.

Tracing this Islamic discourse from its origins in Arabia to Mamluk and Ottoman Damascus, colonial Egypt, and beyond, this sweeping intellectual and social history offers a panoramic view of Muslim identity, revealing unexpected intersections between religion and other markers of difference across ethnicity, gender, and status. Patel illustrates that contemporary debates in the West over visible expressions of Islam, from headscarves and beards to minarets and mosques, are just the latest iterations in a long history of how small differences have defined Muslim interreligious encounters.
Youshaa Patel is associate professor of Islamic Studies in the department of Religious Studies at Lafayette College. His research explores how Islam shaped and was shaped by Muslim encounters with Christians, Jews, and others in the Middle East and beyond.
"Bodily difference is critical to defining culture, society and religion. The Muslim 'difference' has now been reimagined by Youshaa Patel in this lively, must read for all inquirers into embodied identity within and beyond Islam."—Bruce Lawrence, author of Islamicate Cosmopolitan Spirit
"Youshaa Patel demonstrates the diversity among Islamic conceptions of the distinctions between Muslims and others—and, more importantly, shows why these differences matter."— David Freidenreich, author of Jewish Muslims: How Christians Imagined Islam as the Enemy.
"How have Muslims drawn the line between themselves and others? This question was formative for Islam in its early days, and it's no exaggeration to say that it remains crucial today. Clearly and engagingly, Youshaa Patel guides the reader through this hugely consequential history."—Jonathan A. C. Brown, Georgetown University
 
"Few studies can compete with the depth and subtlety that Youshaa Patel has brought to the complex theological and religio-cultural subject of the need to display 'Muslim difference' from rival faiths and traditions. This will be required reading in the study of religion and Islamic studies."—Ebrahim Moosa, University of Notre Dame.
 
ISBN:
9780300248968
Publication Date:
November 1, 2022
360 pages, 6 1/8 x 9 1/4
20 b/w illus.