The Makings and Unmakings of Americans
WARNING
You are viewing an older version of the Yalebooks website. Please visit out new website with more updated information and a better user experience: https://www.yalebooks.com
Indians and Immigrants in American Literature and Culture, 1879-1924
Cristina Stanciu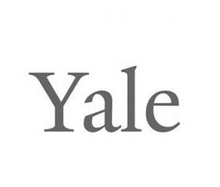 View Inside
Format:

Hardcover


Price:

$45.00
Challenges the myth of the United States as a nation of immigrants by bringing together two groups rarely read together: Native Americans and Eastern European immigrants
 
In this cultural history of Americanization during the Progressive Era, Cristina Stanciu argues that new immigrants and Native Americans shaped the intellectual and cultural debates over inclusion and exclusion, challenging ideas of national belonging, citizenship, and literary and cultural production. Deeply grounded in a wide-ranging archive of Indigenous and new immigrant writing and visual culture—including congressional acts, testimonies, news reports, cartoons, poetry, fiction, and silent film—this book brings together voices of Native and immigrant America.
 
Stanciu shows that, although Native Americans and new immigrants faced different legal and cultural obstacles to citizenship, the challenges they faced and their resistance to assimilation and Americanization often ran along parallel paths. Both struggled against idealized models of American citizenship that dominated public spaces. Both participated in government-sponsored Americanization efforts and worked to gain agency and sovereignty while negotiating naturalization.
 
Rethinking popular understandings of Americanization, Stanciu argues that the new immigrants and Native Americans at the heart of this book expanded the narrow definitions of American identity.
"By raising up the voices of American Indians and European immigrants—people who were both objects and adversaries of Americanization—Stanciu provides a stunning, pluralistic vision of this crucial moment in U.S history."—Frederick E. Hoxie, author of This Indian Country
"This book is phenomenal! Stanciu's book is well-researched, showcasing the benefits of creatively using archives. A comparative cultural history, this project is a model for future historians and literary historians alike."—Kyle T. Mays, author of An Afro-Indigenous History of the United States
"In this expansive study, Stanciu centers Indigenous experiences of Americanization, revealing shared and divergent grounds with Immigrants in law, literature, and culture. Deeply researched and powerfully told, it refuses Indigenous erasure of the "nation of immigrants" framework. Essential reading."—Beth Piatote, author of Domestic Subjects
"Cristina Stanciu highlights the ways Native Americans and immigrant communities negotiated, and at times 'authored,' the terms of Americanization for themselves, and in so doing reworked categories of 'inclusion' and 'exclusion' to challenge the terms by which the nation sought to expand and define its reach."—Kiara M. Vigil, author of Indigenous Intellectuals
"In the midst of renewed immigrant exclusion and continued colonization of Native nations, this original and intriguing book is timely. Cristina Stanciu exposes the artificiality of 'making Americans' in a settler-colonial state."—Roxanne Dunbar-Ortiz, author of Not "A Nation of Immigrants"
"Stanciu's model of 'affective Americanization' is moving and powerful, as is the agency she offers those who resisted and reshaped what it meant to be American in the Progressive Era."—Katrina M. Phillips, author of Staging Indigeneity
ISBN:
9780300224351
Publication Date:
January 24, 2023
384 pages, 6 1/8 x 9 1/4
39 b/w illus.