Transplant
WARNING
You are viewing an older version of the Yalebooks website. Please visit out new website with more updated information and a better user experience: https://www.yalebooks.com
Nicholas L. Tilney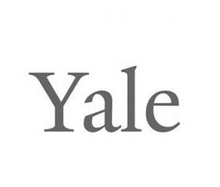 View Inside
Format:

Paper


Price:

$33.00
Also Available in:
Cloth
A pioneer in organ transplantation discusses the amazing advances in the field

One of the most spectacular medical advances of the twentieth century, organ transplantation has become a generally effective and routine treatment for patients with organ failure. In this riveting book, a well-known expert in the fields of clinical transplantation and transplantation research traces the evolution of organ transplantation from its initial stirrings in the imaginations of the ancients to its current status as accepted treatment for nearly 40,000 patients each year. Drawing often on his own firsthand experience, Dr. Nicholas L. Tilney tells the story of the advances in organ transplantation, discusses how societal forces have driven its development, and reveals how its current success is marred by commercialism and exploitation of the less fortunate. Dr. Tilney describes early transplantation attempts, the first successful kidney transplant in 1954 between identical twins, the scientific advances for suppressing the immune system, the introduction of the concept of host tolerance, the new research on donor matching, and the issue of donor brain death. He explores innovations in heart, lung, liver, and other abdominal transplants and reflects on the attempts to make transplants between species. Finally he explains how organ transplantation has become a vast business, creating ethical and logistical conflicts about organ donations.
Nicholas L. Tilney, M.D., is the Francis D. Moore Professor of Surgery, director of the Surgical Research Laboratory at Harvard Medical School, and senior surgeon and director of the Center for Transplantation Research at Brigham & Women's Hospital, where he headed the renal transplant service between 1976 and 1992. His research in transplantation biology has been continuously funded since 1974 by the NIH, and he has been the recipient of numerous awards and honors.
An alternate selection of the Scientific American Book Club

"The book is both entertaining and informative, of equal interest to the general public and to the medical profession."—Allan S. MacDonald, M.D., Dalhousie University, Halifax
"In this elegantly written book, an international authority on organ transplantation presents his firsthand reflections on the development of this exciting field. The book is a timely, well developed, and unique contribution."—Marc I. Lorber, M.D., Yale University School of Medicine
"A remarkably fascinating work. . . . Highly recommended."—Choice
"This easy-to-read, well-researched, and thought-provoking book is written in relatively general terms and is suitable for both a general and professional audience. . . . Transplant is a major contribution to the history of medicine and allied sciences. It provides valuable insights into what is 'the largest entirely new field of medical care in the century'."—Ross M. Mullner, Journal of the History of Medicine
"An enjoyable book about the history of organ transplantation, suitable for both professionals and laypersons alike. There is limited medical jargon to interfere with reading by a general audience, yet sufficient technical discussion for physicians, surgeons, and other health care providers. . . . Enlightening and enjoyable, with an exciting perspective on the broad field of transplantation and how it has grown in the past 50 years. Tilney is a skillful writer with an engaging style, and he creates an almost 'folksy' affinity with his readers so that they are both educated and entertained. Humor mixed with sadness, excitement coupled with disappointment, and hope for the future alongside possible specters provide point and counterpoint throughout. Anyone, layperson or professional, with an interest in transplantation will want to read this book. It is an honest and fair appraisal of the pioneering efforts of many talented investigators and their brave and loyal patients in the development of modern-day transplantation science."—Matthew R. Weir, M.D., New England Journal of Medicine
"Dr. Tilney has an eye for the fascinating details, the shocking stories, and the unexpected connection. The result is a lively and enjoyable read."—Atul Gawande, M.D., author of Complications: A Surgeon's Notes on an Imperfect Science
"Tilney, an experienced transplant surgeon . . . tells the dramatic story of how transplantation became successful and of the clinician-scientists who contributed to that miracle."—Science Books & Films
"This history of transplantation, written for the informed lay-person, is simply magnificent. Physicians, transplant nurses and coordinators, patients and others associated with transplantation will be fascinated by this comprehensive review. . . . For individuals with any interest in transplantation, Dr. Tilney's book will be the best $30 investment they could ever make."—H. Myron Kauffmann, UNOS Update
"[An] extraordinarily well-written and well documented book. . . . An immensely readable book worthy of the attention of the professional transplant community and laity alike. . . . This is a remarkable book. It is a scholarly work produced by intense, detailed, well documented research by a true transplant pioneer and researcher who is also a gifted writer. Readers will be well-rewarded by a wonderful read."—Anthony P Monaco, Transplantation
"Interspersed with personal anecdotes that illuminate the text, a timeline of twentieth-century organ transplantation at the end of the narrative, and well-documented notes for each chapter, this book is a well-written contribution to those who seek to understand this complex field."—Teresa M. O'Neill, Nursing History Review
Winner of the 2004 Will Solimene Awards in Medical Communication, presented by the New England Chapter of the American Medical Writers Association
Selected as an Outstanding Academic Title for 2005 by Choice Magazine
Winner of the 2004 Book of the Year in the Popular Medicine category in the Medical Book Competition sponsored by the British Medical Association
ISBN:
9780300218107
Publication Date:
June 23, 2015
336 pages, 6 1/8 x 9 1/4
53 b/w illus.