Taste
WARNING
You are viewing an older version of the Yalebooks website. Please visit out new website with more updated information and a better user experience: https://www.yalebooks.com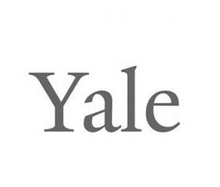 View Inside
Format:

Paper


Price:

$29.00
What does eating have to do with aesthetic taste? While most accounts of aesthetic history avoid the gustatory aspects of taste, this book rewrites standard history to uncover the constitutive and dramatic tension between appetite and aesthetics at the heart of British literary tradition. From Milton through the Romantics, the metaphor of taste serves to mediate aesthetic judgment and consumerism, gusto and snobbery, gastronomes and gluttons, vampires and vegetarians, as well as the philosophy and physiology of food.
The author advances a theory of taste based on Milton's model of the human as consumer (and digester) of food, words, and other commodities—a consumer whose tasteful, subliminal self remains haunted by its own corporeality. Radically rereading Wordsworth's feeding mind, Lamb's gastronomical essays, Byron's cannibals and other deviant diners, and Kantian nausea, Taste resituates Romanticism as a period that naturally saw the rise of the restaurant and the pleasures of the table as a cultural field for the practice of aesthetics.
Denise Gigante is assistant professor of English at Stanford University.

"Highly original, immensely learned, and utterly sound. Milton, Wordsworth, Charles Lamb, Byron, and Keats are marvelously illuminated by her fresh perspectives."—Harold Bloom 
"This is a true history of tastes. It demonstrates, as no other work I know, the literal and metaphoric levels of taste and, by extension, of literary judgment and cultural fashions. The new interpretations of individual authors such as Milton, Wordsworth, Byron, Lamb, and Keats offer a fresh angle of vision on each writer examined."—James Engell, Harvard University
"Highly recommended."—Choice
"It's a nifty entrée to both aesthetics and Romanticism, but with the substance of a main course."—Steven Carroll, The Age


"A valuable treatment of the topic."—Bharat Tandon, Times Literary Supplement
"Mount[s] new and provocative arguments. . . . A formidable and learned study. . . . Taste is insightful and stimulating, and it is bound to be cited as a vital consideration of eighteenth-century aesthetic philosophy and practice. . . . [It] can be read with gusto by anyone with a taste for the history and theory of food and eating in romantic literature and culture."—Christine Roth, Nineteenth Century Studies
"Gigante's book, in rich but spicy conversation with Continental philosophy from Hegel to Marx to Derrida, is in the best tradition of rhetorical criticism. . . . a small critical-culinary masterpiece, a veritable tour de gout."—Gillen D'Arcy Wood, European Romantic Review
"Gigante's learned and erudite study is not merely a literary history of taste, it turns out, but an engaging philosophical and cultural history as well."—Ronald LeBlanc, Gastronomica
"[Gigante's] account of literary history . . . revels in the contrasts afforded by different forms of taste throughout the seventeenth, eighteenth, and nineteenth centuries. There have been other studies of Romantic food . . . but Gigante's book is distinguished because of the ways in which it emphasizes the overlap of these different aspects, and celebrates the central role of "gustatory" experience and metaphor throughout the period, from Milton to the Victorian dinner party."—Felicity James, Studies in Romanticism
ISBN:
9780300172249
Publication Date:
March 28, 2005
264 pages, 6 x 9